Street Fighter comes to HDTVs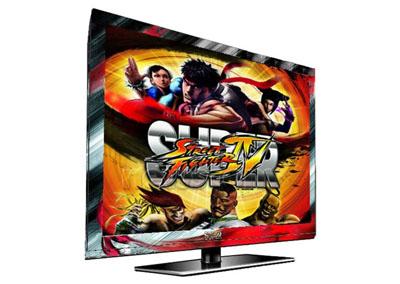 Marvel-licensed HDTVs were nerdy enough, but this is just over the top. Roundtable Concepts, the company behind the Marvel Comics HDTVs, is now offering a series of Super Street Fighter IV HDTVs.
The new screens are based on Capcom's hit video game and feature artistic, colorful bezels and an 8-second Street Fighter splash screen that appears when the HDTV is turned on. Pricing and availability hasn't yet been announced, but the HDTVs will be available in 32-, 40-, 42-, and 46-inch versions.
— Will Greenwald
LATEST VIDEO
WHERE TECHNOLOGY BECOMES ENTERTAINMENT