Straight Steer on Stereo Page 2
Stereo—short for stereophonic—is basically a method of enhancing high fidelity sound reproduction through the simultaneous use of two separate hi-fi systems. The background, the present day plans, and the future are discussed in this article.
There is a new word in the language of high fidelity—"stereo." It is a word you are likely to be using very often, whether you are an old hand at high fidelity or considering your first visit to an audio shop. It is one which will be used increasingly in the pages of this magazine, for we feel that stereo can add greatly to the enjoyment of music in your home. Stereo as an idea is really not new. Stereo experiments have been going on ever since the Paris Exposition in 1881. In 1933 Bell Telephone Laboratories gave successful demonstrations of stereo transmission of a "live" concert from Philadelphia to Washington for a large audience. But, until very recently, there was no way of bringing stereo reproduction into the living room. To understand why stereo has attracted such a long-standing experimental interest but only now seems ready for home use, let's take a look at what it entails.
Almost all of us perceive the world around us through two "channels": two eyes and two ears. If you cover one eye with your hand, the third dimension drops out—almost as if "reality" were painted on a stage backdrop. What you lose, actually, is your ability to see "around" things, to place objects in their proper perspective and depth. The same kind of thing happens when you plug one ear. The radiator hissing in the next room continues to hiss, but you can no longer get a clear idea of how far away and in which direction it is from your ear. So it seems that the reason for our having two eyes and two ears is not only to enable us to see and hear things, but also to give us the ability to perceive their location in space. If you have any doubts about the importance of this, you might try something like gauging the nearness of an approaching automobile using only one eye and one ear—but we don't recommend using it.
The problem of realistically reproducing what we see and hear involve the same considerations. The development of photogra- phy is a good case in point. Both cameras and films have steadily improved since the days of the first pinhole camera. Lenses and shutters have grown more complex, providing more and more detail in our photographs. Films have become sensitive to variations in light and shade, and finally color film has arrived to provide even more realism in our snapshots. Yet only the appearance of the "two-eyed" stereo camera, has enabled us to make pictures of what we see in the way we really see it with both our two eyes. Using two lenses, the stereo camera actually takes two slightly different photographs of the same thing, which we later see as one composite picture through a stereo viewer, with a sense of realism and depth that is impossible with an ordinary camera. We can still get a great deal of pleasure from ordinary photographs, mainly because our own imagination provides many elements which are missing in the actual picture, but certainly we can not deny the further pleasure in what we can see through the stereo viewer.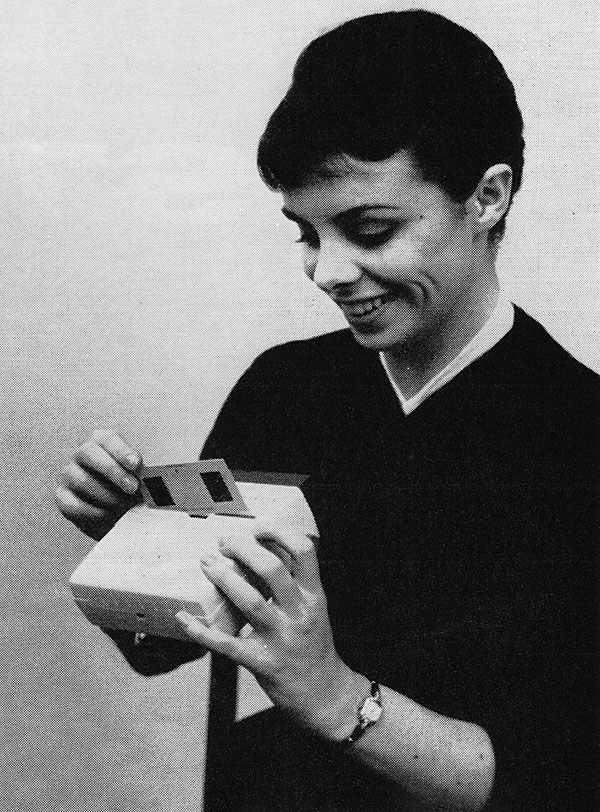 Sound reproduction has developed in much the same way. In 1925, electrical recording and the "Orthophonic Victrola" made the sibilants of human speech audible on a phonograph for the first time. Downward extension of frequency response gave the first hint of what a real organ pedal note could sound like on a record. The advent of wide-range reproduction enabled us to hear the overtones of a violin or a trumpet, supplying the same improvement in detail which fine-grained films and corrected lenses provided for photography. By now the modern high fidelity era has given us clean reproduction of the entire frequency range of the orchestra, with the same kind of realistic results that color film made possible for photography. What we have been lacking, however, is the means for adding depth and perspective to reproduced sound. This void is now filled by stereo.
Credit for making stereo sound reproduction practical for home use must go to magnetic tape. Tape made it possible to record two separate impressions of a sound on one strip of tape in a way very similar to taking two pictures of the same thing on a roll of film in a stereo camera. By using two magnetic recording heads, engineers can place two different impressions of the same thing on separate halves or "tracks" of one tape. If we use a tape recorder which has two equivalent magnetic heads to play back the separate tracks and feed them through separate amplifiers and speaker systems, the result is one composite sound of hitherto unheard depth and realism; the overall effect is exactly like the feeling you get when you remove your hand from one ear. Everything seems natural and spacious again, and you feel a certain ease in listening. If you listen to a stereo sound system at your audio dealer's, it is this sense of ease and naturalness that will eventually impress you most, although you will probably be impressed first by the feeling that you could actually walk up and shake hands with the orchestra.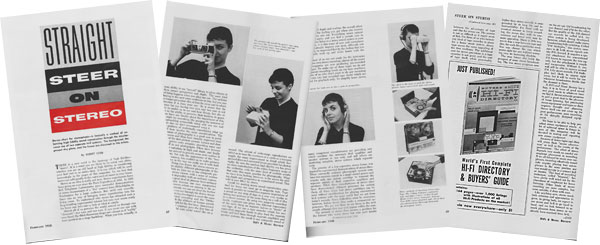 While most of us are not ready for the intricacies of doing our own stereo recording, almost all the major record companies are now producing pre-recorded stereo tapes. To make use of these tapes we do not need separate recording heads on our tape machines, and those of us who don't want to do any recording of our own can buy so-called tape decks which are designed for playback only. To simplify home stereo, many component manufacturers are providing sets which combine the necessary dual amplifier and speaker systems in one unit, and still others are marketing complete stereo systems which separate units.
The promise of a less expensive stereo future was implied in experimental demonstrations of stereo discs. These outwardly ordinary phonograph records combine two separate signals in a single record groove and require only one pickup cartridge to transmit the separate signals to their respective amplifiers and speakers. While three man- ufacturers of stereo discs have demonstrated different processes for making them, all three claim that stereo cartridges can be used without modifications for playing conventional hi-fi systems with the same result that we get from today's records. Many difficulties must be overcome, however, before stereo discs make a commercial appearance. We are not likely to see them in the next month, although they may well appear within the year.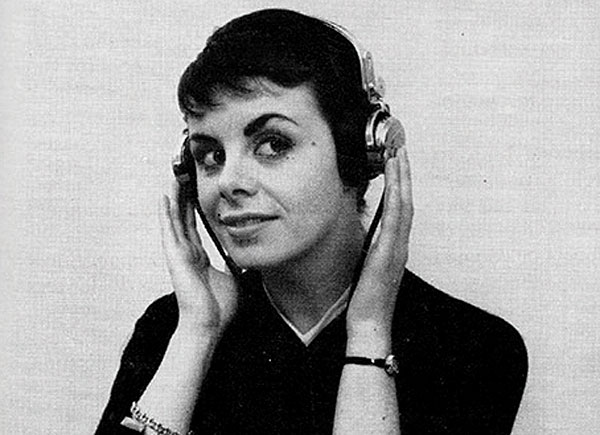 The promise of stereo discs creates a problem for the listener who wants stereo but who can't decide between the advantages of tape and disc for stereo use. The answer is not as difficult as it might seem at first. For those of us who include any kind of tape recorder in plans for a home music system, stereo tape seems the more appealing of the two mediums. The additional cost for stereo provisions in a tape recorder is not great, and the cost of tape itself, while presumably higher than stereo records, is compensated by its long life and indestructibility. For those with no eventual interest in home recording, the stereo disc, with its convenience and lower cost, may be more appealing. There is little reason to fear a war between tape and disc, for each fits a particular need. You can choose the one that seems right for you without worry- ing over its becom- ing obsolete.
The near future also holds the prospect of more stereo broadcasting. The few stereo programs now on the air use AM broadcasting for one channel and FM for the other. But the quality of the AM channel can scarcely be called hi-fi. Another system is being developed, however, which should make stereo broadcasting fully satisfying. Called "FM Multiplex," this system manages to fit both stereo signals into one FM channel. It requires a special attachment for conventional FM tuners to separate the two signals, but the attachment is simple and inexpensive. Without it, you will still be able to receive normal FM. Like stereo records, FM Multiplex isn't likely to appear right away, but it will be ready for use whenever broadcasters decide that the demand is there.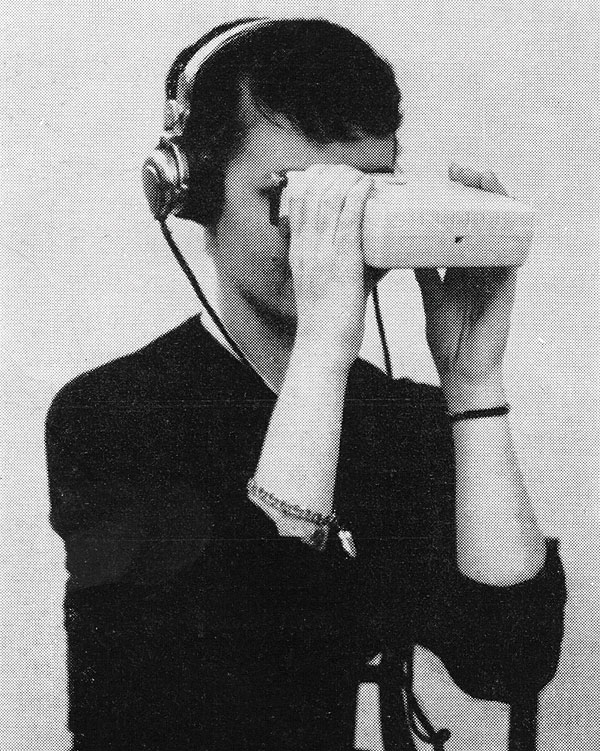 If HiFi and Music Review has a bias, it is in favor of good sound and good music in whatever form we find it. Stereo certainly promises to add a great deal to the pleasure of home listening, but pur- chasing stereo equipment and tapes or discs requires thought and planning. Stereo itself can not cover up for poor performance, poor recording, or for skimpily designed equipment.
We hope to be able to help you select stereo equipment wisely. A lot of editorial space in future issues of this magazine will be devoted to testing and reporting new stereo equipment.
Reviews of stereo tapes and discs will stress their "stereo effectiveness" as well as the merits of the performance. The effect of stereo depends very much on careful microphone placement in recording. If we all listened to music over earphones, recording effectively would only require placing two microphones in the same position our ears would occupy in a concert hall or theater. This kind of record- ing technique, called "bin- aural," has been pretty well ruled out by the clumsiness of earphones for home listening. Other kinds of stereo recording are more complex, but more suitable, if done with care.
Like anything new, stereo needs both criticism and appreciation to grow. In giving both, we expect to see stereo and hi-fi go hand in hand, and we look forward to as much pleasure from stereo as we already have received from hi-fi.