Flashback 2000: Super Bowl Broadcast in HD for the First Time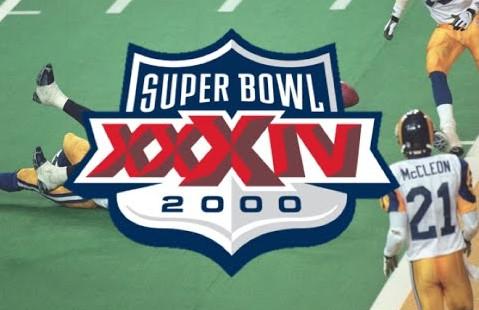 As the Los Angeles Rams get ready to take on the New England Patriots for the second time in a Super Bowl matchup (they lost 20-17 in 2002), we're reminded of the then St. Louis Rams' historic 23-16 win over the Tennessee Titans, 19 years ago in Super Bowl XXXIV.
The game is historic not only because it is the Ram's one and only Super Bowl triumph, but because it marked the first time the Super Bowl was broadcast in glorious high-definition.
For those lucky enough to see the game on a big-screen HDTV, it was immediately apparent that football was a perfect match for format's wide 16:9 aspect ratio and high resolution — a dramatic improvement over the standard-definition (640 x 480) 4:3 broadcasts of the day. ABC Sports chose the 720p (1280 x 720) format for the broadcast, which also featured 5.1 Dolby Digital sound.
ABC was the first major network to broadcast in high-def in November 1998 and the first to broadcast a regularly scheduled prime-time sporting event in HD with the 1999-2000 season of "Monday Night Football."
WHERE TECHNOLOGY BECOMES ENTERTAINMENT