Flashback 1984: Apple Unveils the Macintosh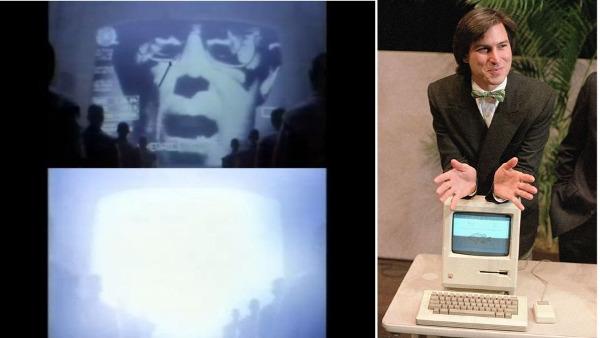 Thirty-five years ago today, Apple started selling a computer that would redefine home computing and inspire future tech products with its graphical user interface, integrated screen, and mouse controller, which introduced a new way to navigate the PC.
But before the Macintosh PC hit retail stores, it was teased two days earlier in a melodramatic if not puzzling TV commercial shown during the third quarter of Super Bowl XVIII (the then Los Angeles Raiders pummeled the Washington Redskins 38-9).
In the 60-second spot's dramatic close, a huge screen consumed by the menacing face of Big Brother (an allusion to the totalitarian leader from George Orwell's novel Nineteen Eighty-Four) explodes into a bright shower of light while a narrator reads the words scrolling up the screen:
"On January 24 Apple Computer will introduce Macintosh. And you'll see why 1984 won't be like "1984."
The commercial originally aired 1 a.m. on December 15, 1983 in Twin Falls, Idaho to ensure its eligibility for 1983 advertising awards programs. A 30-second version also ran in theaters starting January 17.
Despite much hand-wringing by Apple executives, the Super Bowl placement paid off big time when sales of Macintosh computers exceeded $3 million after the commercial aired.
Marcel Brown, editor of This Day in Tech History, recalls watching the commercial: "I was 9 years old then and I vaguely remember seeing the commercial, but I also remember being more interested in watching the Raiders beat the Redskins at that time. It wasn't until many years later that I actually recalled the commercial. Yet when I recalled it, it was as if I remembered that commercial all along. I guess even though I didn't appreciate it at the time, I somehow knew that moment truly was changing the world."
Watch Apple's "1984" commercial:
Watch the trailer for the movie 1984 (a remake of the 1956 original), based on the dystopian novel by George Orwell published in 1949: