Charlie's Playlist: Man vs. Machine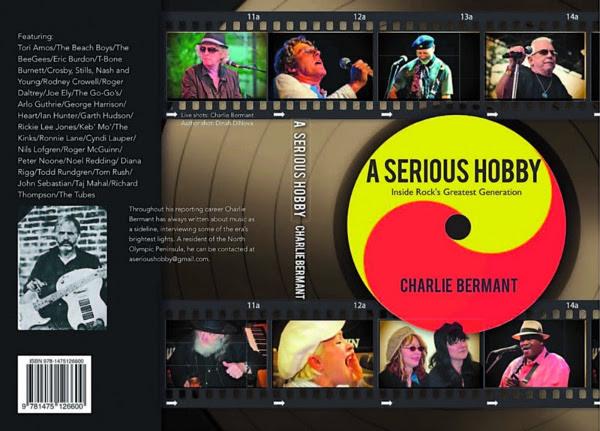 It didn't rise to the level of Kasparov versus Deep Blue, but still, it was another example of man vs. machine. This time it was radio DJ Charlie Bermant playing music from 1967 versus playlists I asked two different smart speakers to generate.
For the arena, I walked between three listening rooms. In my kitchen, I asked Alexa to play music from 1967. In my solarium (actually a den with the sun shining directly onto an easy chair), I asked Google Home Assistant to do the same. And in the home office, I used my computer to listen to Charlie live as he streamed from across the continent on KPTZ-FM, Port Townsend, Washington.
Charlie turned 67 this day, so his gimmick was to play music released in 1967. During the 2-hour show, he managed to squeeze in 26 tunes beginning with "I Dig Rock And Roll Music" (Peter, Paul and Mary) and "Creeque Alley" (The Mamas and the Papas) and concluded, on time, with "Time Has Come Today" (The Chambers Brothers).
He would have been able to fit in more music if it weren't for the public service announcements. He also named all the tunes and artists he played, with shout outs to artists like Eric Clapton who are still alive. The smart speakers, drawing from Amazon Music and YouTube Music respectively, had no such interruptions, since for them the music never stopped.
Yet, Charlie's perspective and his self-edited commentary (he admitted that he could have told his Lovin' Spoonful story) added a personal touch that pure silicon simply can't.
Bermant also admitted on air that he was purposefully leaving out some of the more commonly played tunes such as those by the Jefferson Airplane and the Moody Blues. (Considering that my Google Assistant prefaced its playlist for 1967 as "the year of the album," how could he not play anything from Days of Future Passed?) But he did play two songs each from the Beatles, the Bee Gees, the Velvet Underground and Buffalo Springfield.
The two of us conversed on Facebook while the show was in progress. Charlie disputed selections I told him were playing in another room. "Dylan didn't release an album in '67," he exclaimed. [Full disclosure: I knew Charlie when he worked in the adjoining cubicle at a computer magazine in San Jose during the 1980s.]
In his Facebook response, Charlie referred to my smart speakers as "artificial stupidity."
In his Facebook response, Bermant referred to my smart speakers as "artificial stupidity." I could tell he was angry that I'd even consider using these devices to challenge his living knowledge of a time that we'd both lived through.
As Bermant pointed out on air, "Music was like journalism back then, where you'd get a big song almost every day that was new and great and experimental."
In terms of audio robustness, I admit that I gave Charlie the advantage. My smart speakers are monoliths, but my PC monitor is flanked by two speakers and a floor-squatting subwoofer. Considering that certain recordings from the late sixties are known for pushing the sound exclusively into the left or right channel and mind-bending mixing, only my computer setup could deliver stereo separation and the most pleasurable, authentic listening experience.
Charlie didn't come into this contest without credentials. He has published two books featuring his writing as a part-time rock critic: Never Enough: My Cultural Journey and A Serious Hobby (jacket shown). Clearly, his 1967 playlist was neither frivolous nor superficial — or driven by the Billboard Top 100. For me, whether a song was technically released that year wasn't as important as the fact that Charlie's list was unique. He may have been only 13 at the time, but whether he first heard the tune in 67 or in 1971 when, for example, "Waterloo Sunset" by The Kinks, finally registered with him, every selection had a personal connection to memorable moments in his life.
Can Alexa claim the same?
Compare Charlie's list to one played from a database in which millions of listeners will hear the same set of tunes repeatedly. I suspect years from now, "Alexa" and "Hey, Google," will respond with the same lineups. Unfortunately, machines will outlive us, and boomers like Charlie won't be around to keep them honest or personal.
At the end of the program, I declared birthday boy the winner.
It's Saturday! with Charlie Bermant is heard every Saturday between noon and 2 p.m. on the East Coast and 9 - 11 a.m. Pacific time. It streams from KPTZ.org, where you can hear Charlie's archived 1967-themed show from March 27, 2021, or, if you're in radio broadcast range, you can tune into 91.9 FM.