Sony HT-ST7 Soundbar System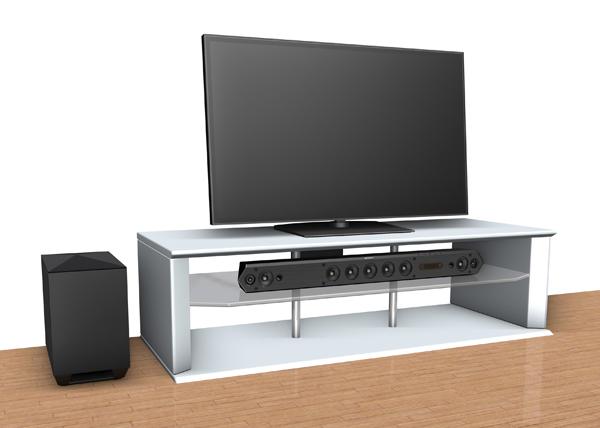 PRICE
$1,299
AT A GLANCE
Plus
Well made metal bar
Wireless sub, Bluetooth
Solid performance
Minus
Pricey for a soundbar

THE VERDICT
A high-performing soundbar with HDMI connectivity and lossless-surround support.
Like a pilot fish feasting on a shark's leftovers, the soundbar has occupied a secondary role since its inception. You might imagine a TV without a soundbar but never a soundbar without a TV. Even so, secondary doesn't necessarily have to mean second-rate. What if your soundbar were as good at producing audio as your TV is at producing video? What if it were better than your TV?
It's a question most soundbars don't dare to raise. After all, a soundbar is for someone who doesn't want to invest (money or space or attention) in a component surround system. Its form factor has inherent limitations, especially in soundstage width. It can offer only a percentage of the true home theater experience. A successful soundbar is one that bumps that percentage up a few points.
The Sony HT-ST7 is that kind of soundbar. True, its eyebrow-raising price of $1,299 will buy you a decent receiver and satellite/subwoofer set—not to mention two or three home theaters in a box. But if you want your money to buy rigorous simplicity and home-theater-worthy performance, this soundbar comes closer than most.

Sense of Quartz
The HT-ST7 is among the first products to use Sony's new Sense of Quartz cosmetic motif, with angular shapes that evoke crystals. You can see it in the sharp line that horizontally divides the childproof perforated metal grille, in the three interlocking triangular surfaces that form the end caps, in the similar pattern subtly evoked on the top of the subwoofer, and even in the buttons of the bar-shaped remote.
The soundbar is 42.5 inches wide, making it suitable cosmetically for diagonally measured screens of 46 inches and up. Its aluminum enclosure is heavy, strong, and handsome in a subdued way—you're most likely to notice it when handling the soundbar or punching its top-panel buttons. Behind the grille, from the outer edges moving inward, are two Tetoron polyester dome tweeters, two woven glass-fiber woofers, two ports, and in the center, five woven glass-fiber full-range drivers. Seven 50-watt amps power each tweeter/woofer pairing and each full-range driver, and if you've guessed that provides confident dynamics, you've guessed right. The sub, with active driver and passive radiator in a fiberboard enclosure, gets another 100 watts.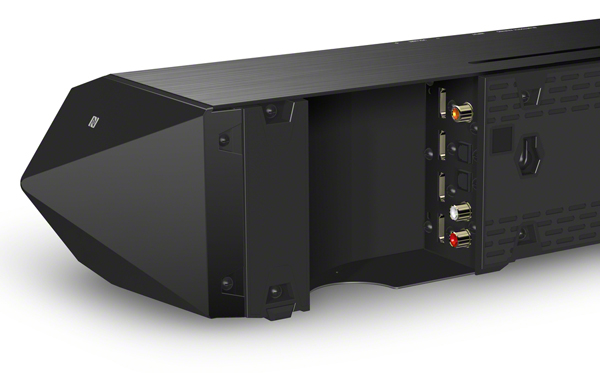 On the back are three HDMI inputs and one output with Audio Return Channel. The latter enables audio signals to double back from the TV, and whatever sourced is plugged into it, to the soundbar. Provision of HDMI connectivity is noteworthy—most soundbars have only legacy connectivity and lossy surround codecs—and partly justifies the four-figure price. After all, where HDMI goes, lossless DTS-HD Master Audio and Dolby TrueHD are able to follow (round of applause). There are also two digital optical inputs, one digital coaxial input, and one stereo analog RCA input. To guarantee the soundbar receives true mulitchannel signals from your sources and delivers best performance, directly connect your source devices to the Sony's HDMI inputs rather than connecting them to your TV and feeding the soundbar with the set's audio output; many HDTV's output only two-channel PCM or Dolby Digital sound regardless of the input signal. For your mobile device, the Sony has built-in Bluetooth 3.0 with aptX and AAC coding for higher-quality transmission.
The subwoofer connection is also wireless, with two wireless transceivers that plug into the soundbar and sub. Don't worry, once you've done that, they're invisible and out of the way. Supplied accessories include an IR remote blaster and an optical cable. You'll have to provide your own HDMI cables, and they'll need to be flexible to fit into the back-panel recess.
The top-panel buttons include power, Bluetooth pairing, input, and volume up/down. The remote's main buttons add muting, listening mode, and voice (a dialogue-boosting control with three settings). Slide open the bottom half of the remote, and there are more controls for display (dimming), subwoofer tone (three bass EQ modes), subwoofer volume, and menu navigation.
The first time you use the soundbar, you'll want to make some preliminary decisions about sound enhancers. A dynamic range control defaults to auto; I turned it off. An advanced auto volume, or volume leveler, is set off and I left it that way. Ditto the low-volume sound optimizer. The harmonics equalizer works only in Bluetooth mode, but I turned it off anyway. Generally, I wanted to let the soundbar get its freak on, dynamically speaking.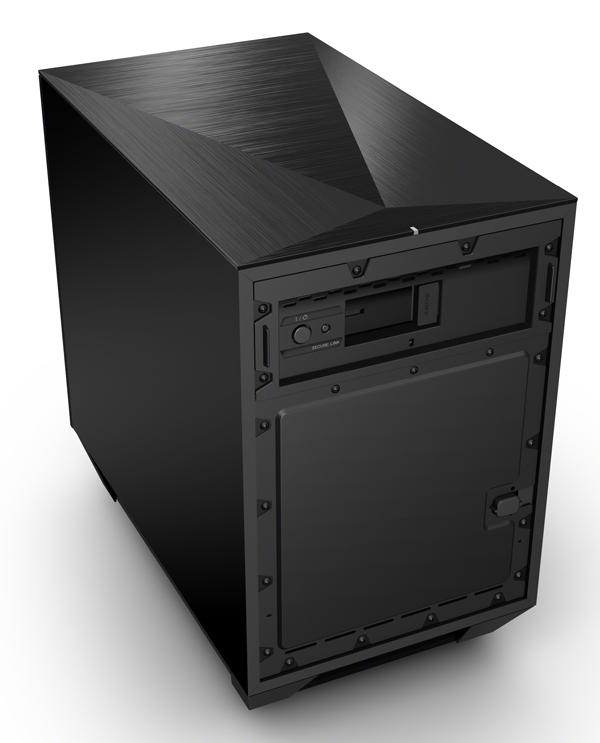 You might want to approach three other controls on the fly. Sound modes include Movie, Music, STD (standard, for TV programs), and Football (which shovels on lots of reverb for a stadium-like effect). There are three voice levels, of which the first and lowest provided the best balance of voice versus ambience and effects for movies. For late-night movie consumption, I preferred to cut overall volume and use the voice control to boost dialogue—a better solution, I felt, than the dynamic range and auto volume controls.
SW tone (bass) controls include tone 1 ("a more crisp bass tone," says the manual), tone 2 ("suitable for various sources"), and tone 3 ("a more dynamic bass tone"). The first mode is the tightest; the last mode gets the biggest boost. I preferred the first mode consistently because it downplayed my room's standing wave—you may get different results in your room. In practice, though, all the sub-tone modes were surprisingly listenable when balanced with appropriate sub-volume settings.
Setup is pretty easy once you've mounted the soundbar to the wall using the two keyholes or placed it on a table in front of the TV using the supplied plastic feet. Subwoofer pairing is effortless. Once I'd installed the transceivers, I connected the power cords and everything just worked. If the sub link doesn't work, you can change the transmission channel.
I used all three of the HDMI inputs to link an Oppo BDP-83SE universal disc player, a Panasonic DMP-BD87 Blu-ray player for Netflix streaming, and a Samsung/Time Warner HD cable box. Originally I'd intended to use only the Oppo, but once I heard the soundbar in operation, connecting the streamer and cable box became almost a compulsion. I wanted to use this product all the time.
Although the soundbar and sub were plug-and-play, I interrogated them with test tones from the Aix Records Audio Calibration Disc to figure out how channels were allocated to drivers in various sound modes. All modes activated the sub. On the soundbar, the Movie and Football modes activated all drivers including the tweeter/woofer pair at the sides and the five full-range drivers in the middle. The Music mode activated only the tweeter/woofer pairs, with the full-range drivers falling silent; it essentially acted like a pair of two-way speakers. The STD mode fell somewhere in between, augmenting the tweeter/woofer pairs with three of the five full-range drivers.