Sony Bravia XBR-55HX929 3D LED LCD HDTV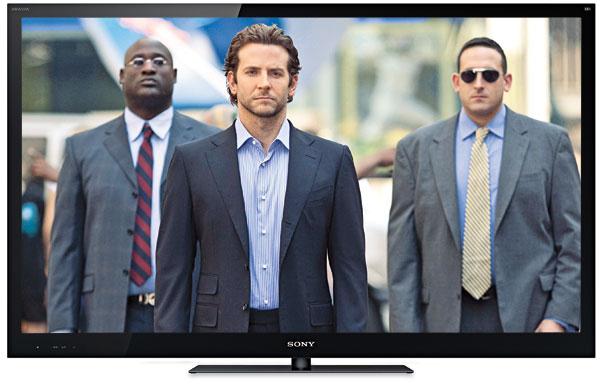 Price
: $3,800
At A Glance
: Exceptional black levels • Outstanding detail and color • Head-tilt 3D ghosting
With the growing popularity of LED backlighting for LCD HDTVs, it's easy to forget that not all such backlighting is created equal. LEDs can be configured to provide either backlighting or edge lighting. In either case, the lighting can be steady, with image brightness dependent only on the pixels of the LCD imaging panel, which darkens the picture as the source requires. Or the lighting can be dynamic, in which the set can dim the backlighting or edge lighting from instant to instant, as needed, assisting the LCD pixels in adjusting for the optimum light output.
At the top level of LED lighting technology is full-array LED backlighting with local dimming. In this method, the clusters of LEDs arranged behind the screen dim selectively according to the demands of the image in their specific areas. The LEDs behind the dark areas darken, while the LEDs behind brighter areas stay bright. Sony was an early pioneer of such sets. Its newest LED local dimmers, the XBR-HX929 series (available in 46-, 55-, and 65-inch sizes), represent the company's flagship range.
The Main Features
Once mounted on its tilt-and-swivel stand, our XBR-55HX929 was surprisingly wobbly. It also listed a few degrees to starboard. But Sony had alerted us up front that this sample had been on the demo circuit before it came to us. Fortunately, the only obvious sign of this was the dubious condition of the stand.
The Corning Gorilla Glass that covers the front of the screen extends to the edges. Its reflectivity is average; like most of today's sets, the Sony does not have a matte finish.
The printed setup manual offers straightforward though limited guidance. There's more detail in an onscreen i-manual. While this information was largely satisfactory, its entries were sometimes skimpy and not always correct, possibly because the i-manual appears to have been designed to cover more than one series of sets. For example, while there are a mind-numbing 14 picture modes, just three (custom, vivid, and standard) are in the picture mode menu. The others are in the more obscure Preferences/Scenes menu. I used custom for all of my tests and viewing, adjusted as needed for an optimum setup—I recommend that you do the same. You can also have different menu settings for 2D and 3D, and for different inputs as well.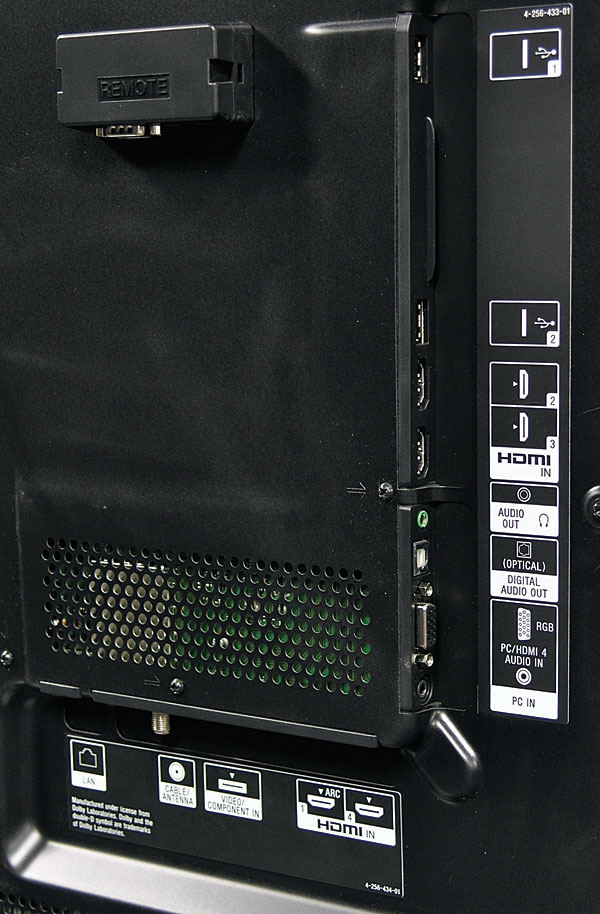 I preferred to leave most of the set's gee-whiz features off. These included noise reduction, Reality Creation, Black Corrector, Auto Light Limiter (adjusts the brightness according to the room lighting), Clear White, Live Color, Detail Enhancer, Edge Enhancer, and Skin Naturalizer (the latter wasn't available in HDMI).
Used with discretion, the advanced contrast enhancer adds a little punch to the image. But its high setting produced ugly results on some material. A super bit mapping (SBM) enhancement control didn't appear to do any harm, but its effect was subtle at best. The same for a related feature, called Smooth Gradation, which is said to use SBM to smooth out color transitions in parts of the image that have gradual transitions in color. I left all of these features off.
The gamma control, which offers selections from –3 to +3, was useful. The +2 setting I chose for 2D was different from my –1 preference for 3D (in both cases, a step up or down better suited some source material).
Motionflow XR 960, which is selectable for either 2D or 3D, is Sony's most advanced take on frame interpolation. It offers several settings, one of which (Clear Plus) uses dark-frame insertion. The panel operates at a refresh rate of 240 hertz. For 24-fps material in 2D, Motionflow XR 960 adds nine interpolated frames for each real frame (for a toal of 10); for 24-fps 3D, it adds four interpolated frames for each real frame per eye (a total of five). With Motionflow off, the added frames are simply repeated, not interpolated.
Motionflow XR 960 is said to produce its maximum smoothing when the separate CineMotion control is set to Auto 1, but I noticed little difference when I switched from Auto 1 to Auto 2.
For me, frame interpolation, no matter how sophisticated, kills the look of movies by giving them a soap-opera-like smoothness that film (or video shot at 24 fps) doesn't have. Apart from checking this feature out (it does work, if that's your thing), I didn't use Motionflow or CineMotion in this review. With these features turned off, the set merely repeats the required additional frames needed to match the source to the set's 240-hertz refresh rate, rather than interpolating them.
The set also has white balance controls with both high (gain) and low (bias) calibration adjustments for red, green, and blue. There's no color management system (CMS) for adjusting the color gamut. Fortunately, with a slight reduction of the color control and Live Color turned off, the Sony's out-of-the-box color gamut closely matches the Rec. 709 HD standard.
The set's 3D features include a 2D-to-3D conversion mode, automatic sensing of the Blu-ray 3D format, manual switching to other 3D formats, and controls to tweak both native 3D and converted 3D. There's also a 3D glasses brightness adjustment, which I left in its default auto setting.