Sony Announces Pricing, Availability for 4K/HDR TVs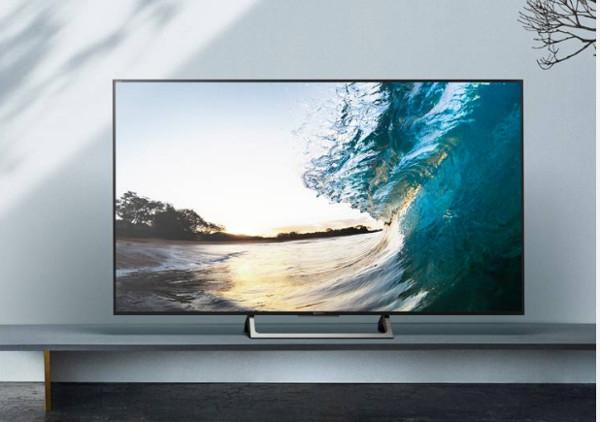 Sony has announced that the high dynamic range (HDR)-enabled 4K/Ultra HD TVs it introduced at CES will be available in March at prices starting at $1,000 for a 43-inch model and scaling up to $7,500 for a 75-inch set.
All 12 of the models will support the industry-standard HDR10 format out of the box and XBR-X930E/X940E series TVs will add Dolby Vision and HLG capability via a firmware update promised by the end of the year. In case you haven't heard of it, HLG, short for Hybrid Log-Gamma, is an HDR system developed by the BBC and Japan's NHK.
In addition to supporting the live TV streaming service PlayStation Vue and direct streaming from Google Play, Amazon Video, YouTube, Netflix, and Sony Picture's Ultra app, Sony's new Android-based 4K models will support Google Assistant, Google's answer to Amazon's Alexa via a firmware update, also promised by the end of the year. With Google Assistant, viewers will be able to use a microphone-equipped remote to control the TV and compatible devices around the home using voice commands.
Pricing by model is as follows:
• 75-inch XBR-75X940E, $7,500
• 65-inch XBR-65X930E, $4,000
• 55-inch XBR-55X930E, $3,300
• 75-inch XBR-75X900E, $6,000
• 65-inch XBR-65X900E, $3,300
• 55-inch XBR-55X900E, $2,400
• 49-inch XBR-49X900E, $1,700
• 75-inch XBR-75X850E, $5,000
• 65-inch XBR-65X850E, $2,500
• 55-inch XBR-55X800E, $1,900
• 49-inch XBR-49X800E, $1,100
• 43-inch XBR-43X800E, $1,000
The new models are available for pre-sale at Best Buy and other dealers.
LATEST VIDEO