Sony Announces PlayStation Classic for the Holidays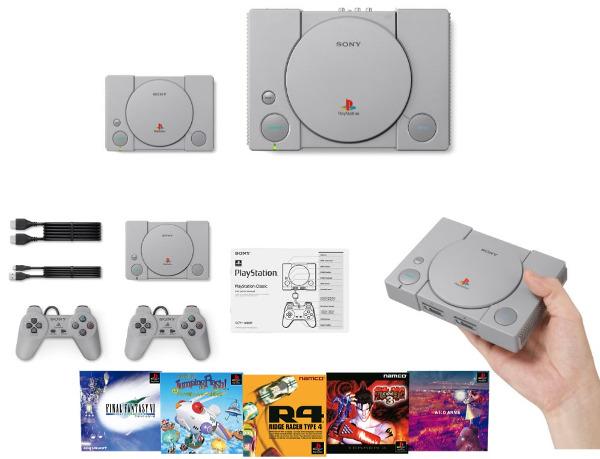 If you're a planner who's already started thinking about gifts for the holidays, here's a cool one to consider.
Sony has announced that it will start selling a miniature replica of the original Playstation game console on December 3 for $100.
PlayStation Classic is described as 45% smaller than the original console, which it emulates with the same logo, button layout, packaging, and controllers.
The mini-console comes pre-loaded with "20 games of the best titles from a game-changing era" — including Final Fantasy VII, Jumping Flash, Ridge Racer Type 4, Tekken 3, and Wild Arms — and includes two hard-wired controllers, an HDMI cable, and a virtual memory card.
For more information and to pre-order, visit playstation.com.
WHERE TECHNOLOGY BECOMES ENTERTAINMENT