Sony Announces Hi-Res Audio Gear for the Car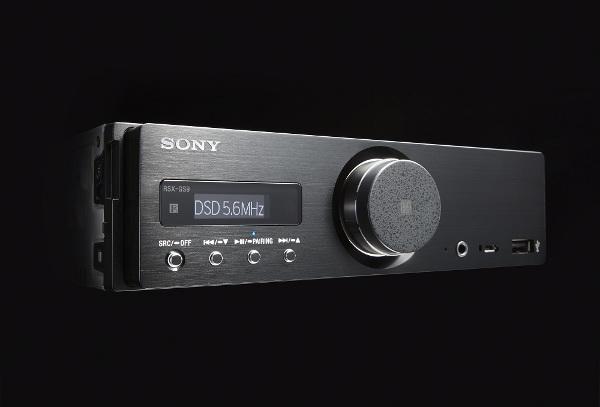 Sony announced plans to introduce a lineup of Hi-Res car audio products in time for the holidays.
Due out in December, the lineup will include a digital media player (RSX-GS9, $1,499), four-channel amplifier (XM-GS4, $299), and super tweeter (XS-GS1, $199). The new products will join a previously released lineup of front and rear speakers, two subwoofers, and a mono amplifier.
In addition to playing DSD files, the RSX-GS9 head unit upscales standard music files using Sony's Digital Sound Enhancement Engine (DSEE HX) and employs LDAC audio coding technology to facilitate high-resolution streaming over Bluetooth when used with Sony's SongPal App. The player incorporates the ES9018S 32-bit audio D/A converter from ESS Technology and has three USB ports (one micro-B).
The RSX-GS9 has an aluminum faceplate with an OLED display and all internal components are enclosed in a rigid dual-layer chassis to minimize resonance and interference.
The XM-GS4 four-channel amplifier has a rated bandwidth of 10Hz to 100KHz and variable low pass/high pass filters. Intended as an add-on for the previously released XS-GS6921 rear speakers and XS-GS1621 and XS-GS1621C front speakers, the XS-GS1 super tweeter has a 1-inch soft dome and can be installed facing the windshield to increase high-frequency dispersion.
For more information, including a list of RSX-GS9 features, visit sony.com .