Shinola Introduces Canfield Headphone Collection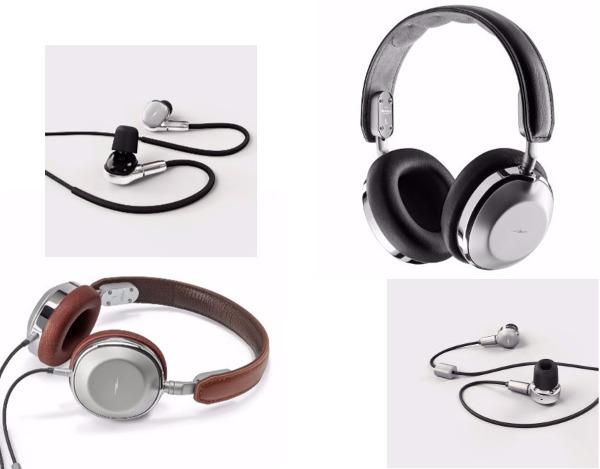 The Detroit-based industrial design and manufacturing company
Shinola
is expanding its audio offerings with a line of precision-built headphones.
The Canfield Headphone Collection, featuring an over-ear, on-ear, and two in-ear models ranging in price from $195 to $650, joins last year's distinctive Runwell Turntable ($2,500) and the Runwell Bookshelf Speakers ($1,500) introduced in June.
Shinola prides itself on designing and handcrafting products in Detroit, among them stylish, precision-built watches, leather products, and bicycles. Two years in the making, Canfield headphones are made with "the same high-quality materials, finishes, and processes" used in the company's watches.
"This introduction is special," said Shinola founder Tom Kartsotis. "It speaks to our love of music and craft and it speaks to the soul of Detroit. It is rare that one product can capture and transmit this much emotion and be so much fun to share. People always smile when they hold the headphones, feel the quality and then listen. It has taken us a while to make it feel right, to make the steel and leather details and the sound all come together. We are so proud of this effort from our Audio team. Their tireless efforts have created a product that personifies what Shinola has come to stand for."
The Canfield Over-Ear model is made with stainless steel components and has 2-inch dynamic drivers, interchangeable lambskin ear cushions, a top-grain leather headband, and an in-line microphone. Three finish options are available: silver earcups with black or brown ear cushions for $595 or all-black for $650. Nominal impedance is rated as 41 ohms.
The Canfield On-Ear headphones feature the same construction and finish options as the Over-Ear model but with 1.5-inch drivers. They sell for $495 ($550 in all black). Nominal impedance is rated as 32 ohms.
Two in-ear models, developed and tuned in collaboration with Campfire Audio of Portland, Oregon, will be available in December. The Canfield Pro In-Ear Monitors ($495), a four-driver balanced armature design, and the Canfield In-Ear Monitors ($195), featuring 0.3-inch beryllium drivers and memory foam and silicone ear tips. Nominal impedance ratings are 37 and 16.5 ohms, respectively.
For more information, visit shinola.com.