Sharp Resurrects Elite TV Brand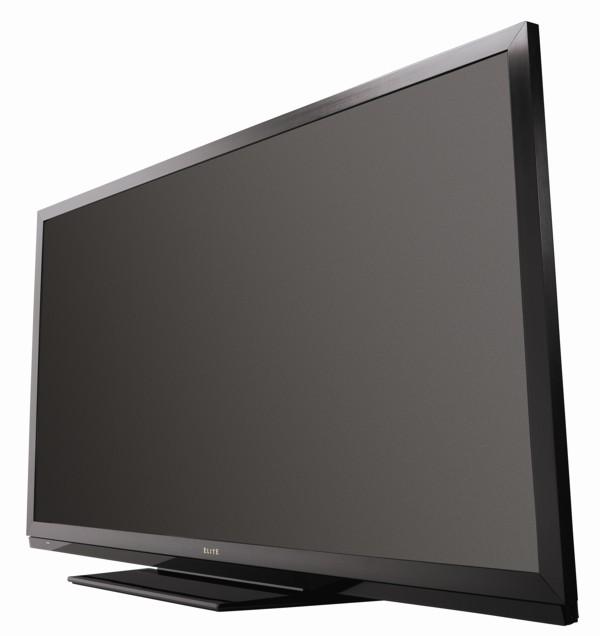 The Pioneer Elite TV brand is becoming Sharp Elite for a new line of LED-backlit LCD TVs. Sharp took the wraps off the first two models, 70 and 60 inches, today at a New York press event. At first glimpse they were dazzling.
Some background: The Pioneer Elite Kuro plasmas were widely regarded as among the best HDTVs ever made. They were a high-end, premium-priced product. But though they wowed critics, they didn't sell enough for the line to survive. Two years ago Pioneer exited the TV business, though it continues to use the Elite brand for its higher-end audio components. Earlier this year Pioneer licensed the Elite name to Sharp for use as a TV brand, a logical move given that Sharp is Pioneer's largest shareholder. And so the LCD phoenix rises from the plasma ashes.
The demo depended entirely on night scenes including a bright cityscape and an amusement park. Tiny points of light were bright and well defined against an ink-black background thanks to full-array LEDs and local dimming. When the room was darkened, it was impossible to distinguish the edges of the sets, indicating excellent black level performance. For the full scoop you'll have to wait for our first review later in the year.
The presentation categorized the various video technologies at work in a pyramid-shaped graphic. At the top of the pyramid was Intelligent Variable Contrast. Jointly developed by the Sharp and Pioneer engineering teams especially for this new line, it analyzes brightness and contrast in real time and controls the other video circuits.
Like Sharp Quattron models, these new sets add a yellow sub-pixel to the standard array of red, green, and blue totaling eight million dots onscreen. The sets are both ISF and THX certified, though according to a consultant, the yellow sub-pixel is not active in the THX mode. 3D capability is the active-shutter type with infrared emitter and each set comes with two pairs of glasses. A fact sheet lists refresh rate as "greater than 240Hz" and the number 720 was bandied about, though the official number, we were told, is a secret. The sets are being produced in a 10th-generation LCD plant.
No premium TV is complete without network features. The new Elites have wi-fi capability and support Netflix, Vudu, CinemaNow, Blockbuster, and YouTube video streaming as well as Pandora and Napster audio streaming. Skype internet telephony is also supported with camera kit sold separately.
The models shown included the 70-inch PRO-70X5FD ($8499.99) and 60-inch PRO-60X5FD ($5999.99). The badges on the front did not say Sharp Elite, just Elite. The two sets ship this month. They will sell through the Pioneer Elite TV dealer network, which has been hungry for new Elites following the demise of Kuro, as several dealers attested in video clips. Sharp will also continue to market its Aquos line.