Sharp Aquos TVs Previewed at CES Now Available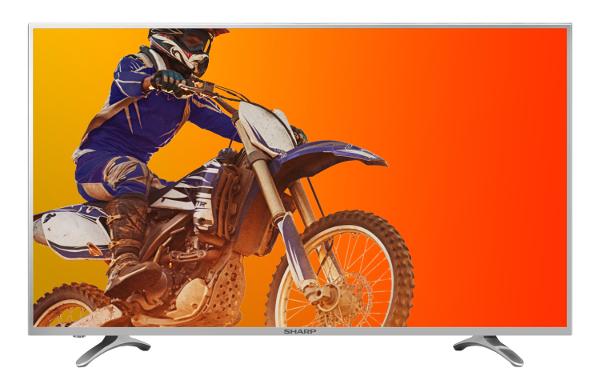 Hisense USA has announced that the Sharp Aquos TVs previewed seven months ago at CES 2017 are now available in screen sizes from 32 to 65 inches at prices ranging from $230 for a 32-inch HD model to $1,300 for a 65-inch 4K/HDR-capable set.
In all, there are a dozen models spanning three lines: the 4K/HDR-equipped P8000 and P7000 series and the P5000 HD series. All models are Web-enabled smart TVs featuring a game mode, and 4K upscaling in the case of the top two series. Sharp Aquos-brand TVs are sold under license in the U.S. by Hisense USA.
The top P8000 series comprises three models, all featuring backlighting with full-array local dimming: the 50-inch LC-50P8000U ($700), 55-inch LC-55P8000U ($900), and 65-inch LC-65P8000U ($1,300).
The middle P7000 series comprises four "super thin" models, featuring direct-lit LED backlighting: the 43-inch LC-43P7000U ($450), 50-inch LC-50P7000U ($550), 55-inch LC-55P7000 ($650), and 65-inch LC-65P7000U ($1,200 and slated for release in September).
The entry-level P5000 series comprises five models: The 32-inch LC-32P5000U ($230), 40-inch LC-40P5000U ($330), 43-inch LC-43P5000U ($380), 50-inch LC-50P5000U ($430), and 55-inch LC-55P5000U ($530).
P8000 and P7000 models are equipped with two HDMI 1.4 and two HDMI 2.0 inputs.
Sharp's smart-TV platform features a "streamlined user interface and seamless access" to Netflix, Amazon Video, YouTube, and other apps with support for 4K streaming in the case of P8000 and P7000 models.
For more information, visit sharptvusa.com.
LATEST VIDEO