Sex, Lies, and Videotape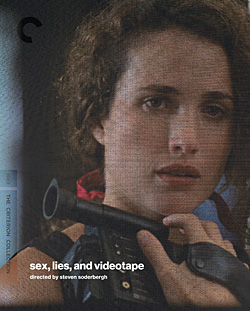 Since this, his still thought-provoking debut feature, writer-director Steven Soderbergh has frequently embraced new recording techniques—he shot Unsane on three iPhone 7 Pluses with various lens attachments—managing to get striking images from all. This transfer, from a 4K scan taken from the 35mm camera negative, has all dirt, scratches, and other distortions of time removed. Contrast is good: blacks look deep, and the yuppie lawyer's braces stand out starkly against his bright white shirts and teeth. Colors in the abstract painting in his office are rich and unmuddied, and skin tones look natural and have wide variation. Even the boxy black-and-white video images have a haunting beauty. The picture is crisp throughout, bringing out elements like woodgrain, stucco, and details in photos.
For Criterion's Blu-ray release, Sex, Lies, and Videotape's remastered soundtrack has been upmixed to 5.1 surround. Apart from the opening acoustic guitar, music is initially absent from the soundtrack, along with any surround effects. (I actually stopped to use Skyfall to check that my speakers were turned on.) Turns out that the score was being held in reserve for the videotaped confession scenes. From the first words on, you are immersed in resonating electronic music that floats off the screen and fills the room, creating an immense, yet intimate emotional impact. Meanwhile, voices throughout this very conversational film — bar a couple of muffled lines in one scene — are clear and vibrant. Even the soundtrack's many silences are hiss-free and somehow resonant.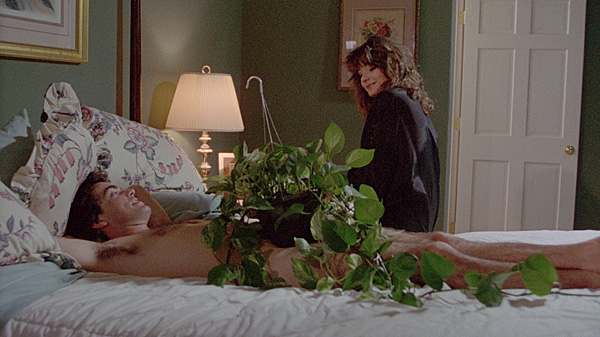 Extras include an involving director's commentary (aided by filmmaker/playwright Neil LaBute) and 30 minutes of interviews with Soderbergh from 1990 to 2018 where he discusses the film's themes and performances, as well as his career's tribulations and his 1970s filmic influences. In an entertaining new documentary, the main cast recall both the shoot and Soderbergh's process, and James Spader explains his part in the production for the Today show. Two other pieces feature sound editor Larry Blake and composer Cliff Martinez discussing their roles in the production and the restoration of Sex, Lies, and Videotape.
Blu-ray
Studio: Criterion, 1989
Aspect Ratio: 1.85:1
Audio: DTS-HD Master Audio 5.1
Length: 100 mins.
Director: Steven Soderbergh
Starring: James Spader, Andie MacDowell, Peter Gallagher, Laura San Giacomo
This indie revelation explores sexuality, relationships, and the way that both interact with technology. Therapy doesn't seem to be opening uptight housewife Ann to her feelings; it takes videotaped erotic confessions for her to overcome her inhibitions. Meanwhile, Ann's sister and husband are deceiving her with a steamy affair and endless lies. Eventually, a candid, oddball drifter comes to visit and uses his video project to untangle the tape tying up this dysfunctional family.