A Room with a View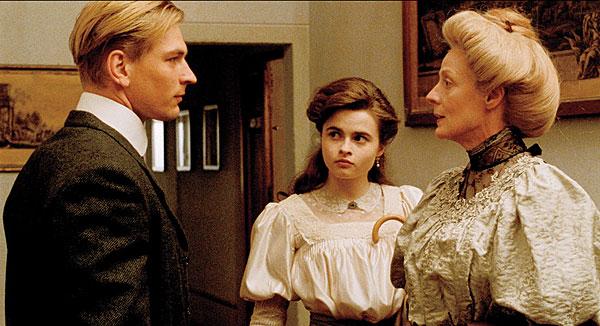 The ravishing soundtrack, mainly Puccini as sung by Kiri Ti-Kanawa, certainly helps. The hidden gem may be the adaptation by Jhabvala (the unsung peg of the Merchant Ivory trio), who brings to life Forster's vast caravan of characters and dramatizes his themes—the disruptive transition from Victorianism to modernism at the turn of the 20th century, with its breakdown of barriers in class, gender, and nationalities—in subtle but walloping fashion, without overloading the clear, breezy story line of a provincial young woman in the throes of self-discovery.
There's also, of course, Tony Pierce-Roberts' lush cinematography, and the Criterion Collection's 1080p transfer—mastered from a 4K scan of the 35mm camera negative—excites and soothes the senses. With saturated colors, suffused with light, rich in detail, the Blu-ray Disc might look even better than the theatrical prints, which suffered from chroma shifts (caused by a lab error) that Criterion has corrected, under Pierce-Roberts' and Ivory's supervision. The 2.0 soundtrack was remastered at 24 bits from the 35mm magnetic tracks, and it's clear, dynamic, lustrous.
The special features are a bit scanty for a Criterion blockbuster—two brief new documentaries, one with the actors reminiscing, the other with the director, D.P., and designer doing the same—but they're interesting, not least the revelation that the Hollywood funder wanted to change the story completely, excising all the old people and turning the leads into Americans, played by John Travolta and Glenn Close. Merchant talked him out of it. Could any producer resist the pressure today?
Blu-Ray
Studio: Criterion Collection, 1985
Aspect Ratio: 1.66:1
Audio Format: 2.0 Dolby Surround
Length: 117 mins.
MPAA Rating: ---
Director: James Ivory
Starring: Helena Bonham Carter, Maggie Smith, Julian Sands
A Room with a View is one of the most romantic films of all time—a funny, leisurely, unabashed, but also ironic celebration of "beauty, joy, love," (as its youthful hero shouts from a flimsy treetop in the Italian countryside). Based on E.M. Forster's novel, it remains the most successful film by Merchant Ivory, the enterprise consisting of producer Ismail Merchant, director James Ivory, and screenwriter Ruth Prawler Jhabvala. I'd found (and still find) many of their other movies dull, so what jelled with this one? The infectiously gorgeous setting—Florence, its surroundings, and the estates of southeastern England—must have played some role. The actors are as fine an ensemble as any assembled (besides the three listed below, Denholm Elliott, Daniel Day-Lewis, Judi Dench, Simon Callow, Rupert Graves).