RIP: David Bowie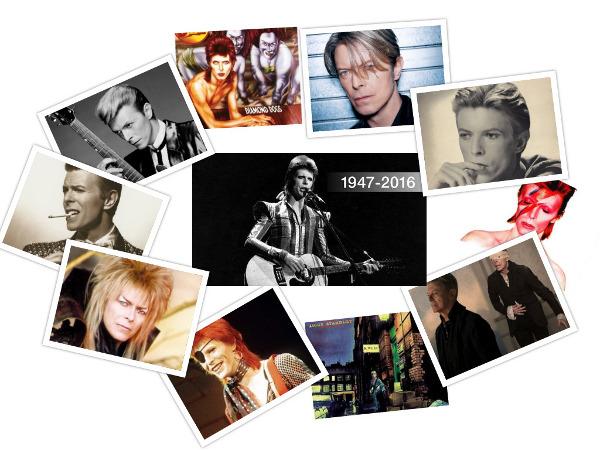 David Bowie the trend-setting, genre-defying pop star who continually reinvented himself and his music for nearly 50 years, died yesterday at age 69.
The announcement was made early this morning on Twitter: "David Bowie died peacefully today surrounded by his family after a courageous 18 month battle with cancer."
Survivors include his long-time wife, the model Iman, son director Duncan Jones, and daughter Alexandria.
Working right to the end, Bowie released his final album, Blackstar, on his birthday this past Friday.
Bowie launched his career in 1969 with the release of "Space Oddity", a song that sounds as fresh today as it did 47 years ago. Bowie is probably best known for 1972's groundbreaking concept album The Rise and Fall of Ziggy Stardust and the Spiders from Mars, which spawned his flamboyant stage persona and alter ego Ziggy Stardust.
Bowie had many memorable songs and hits over the years, including "The Jean Genie" (1973's Aladdin Sane), "Rebel Rebel" and "Diamond Dogs" (1974's Diamond Dogs), "Fame" and "Young Americans" (1975's Young Americans), and "Golden Years" (1976's Station to Station). Remarkably, he had only one No. 1 record—"Let's Dance" from the 1983 album of the same name, which also spawned "China Girl" and "Modern Love."
Rest in peace, Ziggy.
See Mike Mettler's review of the box set David Bowie: Five Years — 1969-1973.
See Rolling Stone's story here.
What's your favorite Bowie song?