Revolution Acoustics Delivers 360° Sound from Above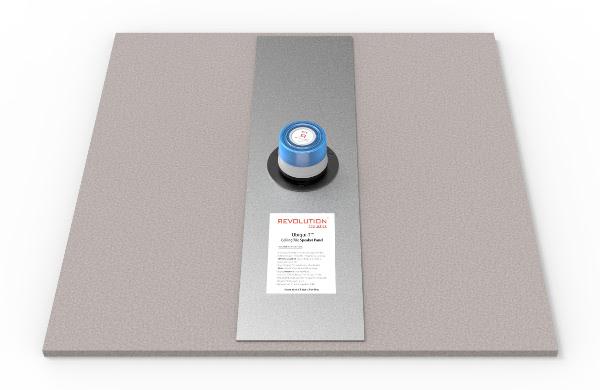 Revolution Acoustics has introduced a new adapter panel for its SSP6 Multiducer "invisible" speaker that propagates a "360-degree bubble" of sound from a standard size acoustic ceiling tile.
Attaching Revolution's SSP6 transducer to the new Ubiqui-T360 panel creates a speaker system with an "extremely wide dispersion angle" that effectively disappears behind the ceiling tile.
The panel is said to deliver almost 1,500 square feet of coverage with an even frequency response and with constant sound-pressure levels throughout the room.
"There is no abrupt logarithmic roll-off or off-axis losses, a trademark of cone type speaker physics," the company said in its press announcement.
Installation can be done without tools in as little as 2 minutes, according to Revolution Acoustics. The process involves using 3M Hi-Strength 90 spray glue to adhere the Ubiqui-T360 panel panel to the center of a 2 x 2- or 2 x 4-foot ceiling tile and screwing on a SSP6 Multiducer transducer.
Revolution provides system specifications in the following graphs: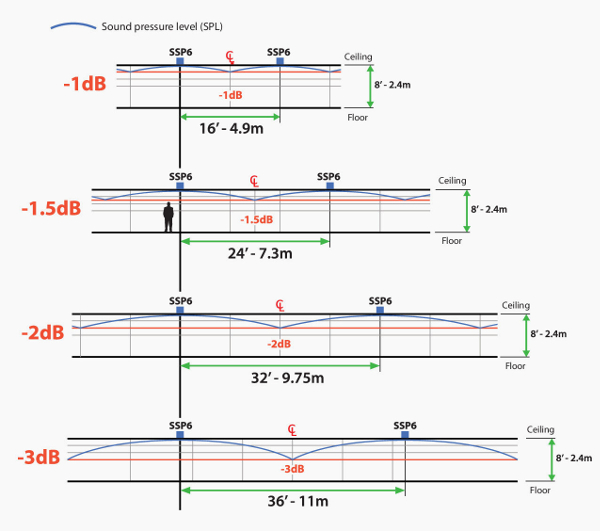 For more information, visit revolutionacoustics.com.
WHERE TECHNOLOGY BECOMES ENTERTAINMENT