Retro Remixing: You're Gonna Love It, Too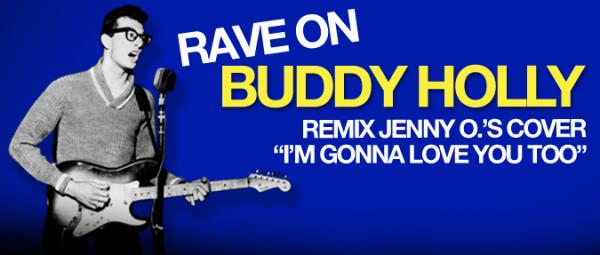 To celebrate Buddy Holly's 75th birthday (coming up September 7th), online music creation marketplace Indaba Music has launched - oddly enough, though it is the business Indaba is in - a remix contest, inviting contestants to take on Jenny O's version of Holly's "I'm Gonna Love You Too."
The track is taken from the Rave on Buddy Holly tribute comp (which features some stellar contributions from Paul McCartney, Lou Reed, Patti Smith, John Doe, Graham Nash, and Florence + The Machine, among others).
Go ahead and download the stems, fire up Pro Tools, and get to work (entries are due in by September 22). You could win a grand, or a vinyl copy of the comp.
WHERE TECHNOLOGY BECOMES ENTERTAINMENT