Remaster Class: Chicago Transit Authority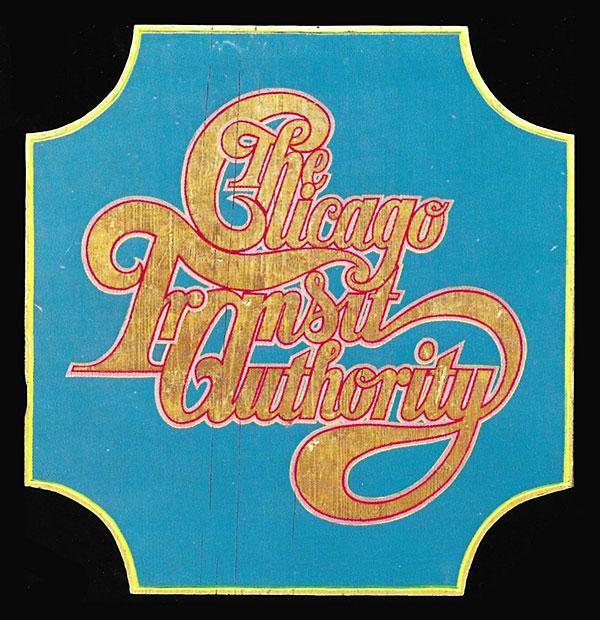 The seven-man band then known as Chicago Transit Authority were at the forefront of the horn-driven jazz-rock movement when they emerged in April 1969 with their self-titled double-length debut album, thanks in no small part to the knob-turning efforts of their semi-Svengali producer James William Guercio. (The band eventually had to shorten their name to Chicago because the real CTA threatened legal action.) Rightly spread out across four sides, the 76-minute
Chicago Transit Authority
, a.k.a.
CTA
, has always been properly represented on double vinyl. My original 2LP 1969 Columbia set was well-worn by the time I got to college, and it was virtually impossible to keep the black-bordered cover with the postage-stamp size band logo in the center from showing signs of ringwear. The 2LP 1984 Mobile Fidelity version ultimately became my spinner of choice, though more recently I picked up Rhino's finely remastered 50th anniversary 2LP 2019 set for active duty. The latter is the only wax I'll allow my Blackbird cartridge to make contact with these days so I can best enjoy the breadth of Terry Kath's furious, sustained guitar riffage on "Listen" and "Poem 58."
Naturally, I had to have CTA on CD, and the 1988 Columbia Redbook CD was adequate enough—and don't get me started on the inferior Chicago Records CD. When Rhino took over the band's catalog, their 2002 CTA CD appeared in sleeved digipak form that never stays square—no matter what, it always buckles to resemble a parallelogram. Good thing the rise of quad was in sync with the band's brassy improv vibe, as Chicago took full advantage of the format during their '70s heyday. That said, I didn't get my hands on the 1974 quad CTA Columbia LP until years later—but I remain nonplussed by the Dolby quad 8-track attempt. As soon as the Rhino Handmade Quadradisc DVD-A came into existence as a 40th anniversary limited edition in 2009, I was all over it. Even better, Rhino dropped the cleverly dubbed nine-disc Quadio Blu-ray box set in 2016, a collection of Chicago's first eight studio albums from 1969-76 plus their initial greatest hits compilation, all of them appearing as (wait for it) DTS-HD Master Quadio 4.0 mixes in 24-bit/192kHz. And, yep, you guessed it—the 4.0 BD is my favorite of the CTA lot.
Co-founding trumpeter Lee Loughnane readily confirmed to me just how much quad suited the progressive, compositional nature of Chicago music. "I like to have it so when the listener is immersed in the song, it feels as if you're almost a part of the band. That's the most satisfying for me," he admitted. "The album was originally designed sonically as though you were listening to us live, and this is what we do for audiophiles. That's the whole point of our music—to make it sound like you're right there with us."
True, we could probably use more bass content overall—though it's not really lacking here, tbh—but CTA on BD maximizes the quad format to a Q, er, T. Clarified Loughnane, "When quad came to be, the CTA mix had to be redesigned sonically, because it was initially set up to be stereo, which was what was available at the time we recorded it," he explained. "We did it on an 8-track machine, so there was some bouncing to be done too."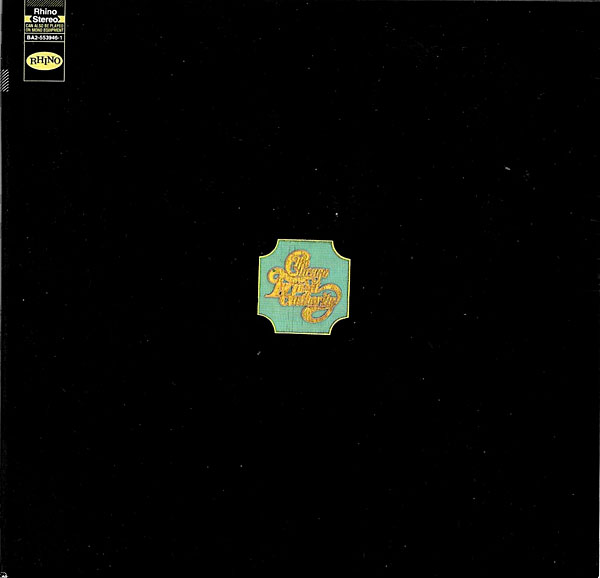 The CTA quad table is set perfectly with "Does Anybody Really Know What Time It Is?" and the harmonic pendulum swing of its intuitive piano lines and horn accents. Plus, the percussion-fueled hooting and hollering section at the end of "Beginnings," Peter Cetera's clockwise vocal responses all throughout "Poem 58," the drum-and-organ-driven rolling and tumbling boastings of "I'm a Man," and the all-out free-form jamming of "Liberation" (I continue to marvel at how Chicago wriggles their way out of each false ending) all serve the intended purpose of putting listeners right in the room with the band.
Of course, I'd be all-in on having CTA delivered in a full 5.1 presentation someday, if not Dolby Atmos. At least for now, all you got to do is listen to CTA on BD to get all the right 4.0 answers to Questions 67 and 68.