Questyle Previews High-End Wireless Audio System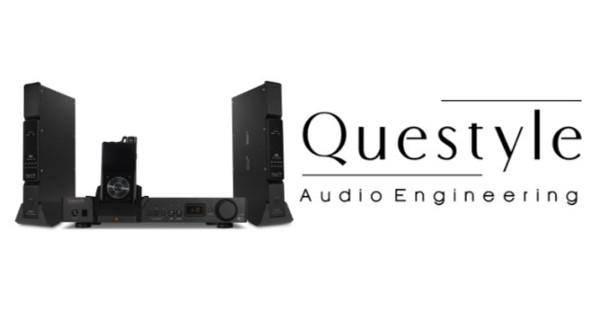 Questyle, the China-based company specializing in high-resolution portable audio systems, has announced plans to demonstrate a high-end, multiroom wireless audio system at the upcoming
Audio Expo North America (AXPONA)
in Chicago.
Aimed squarely at audiophiles, the Wireless Eco System is said to deliver uncompressed "lossless" audio up to 300 feet to any speakers via a closed 5-GHz network.
The system comprises four main components: the new QP Master portable digital audio player ($1,999); the SHB2 Super Source preamp/transmitter ($1,999), which includes a dock for the player; the CMA Twelve headphone amp/DAC ($1,499), featuring "pure class A bias" and resonance controls; and two new RX200 wireless 200-watt monoblock power amplifiers, featuring built-in AKM4490 digital-to-analog converters (DACs) and the company's Current Mode Amplification technology (estimated at $3,500/pair). The system supports the wireless transmission of DSD256 and PCM384 files and will be demonstrated with Revel's $22,000 a pair Salon2 speakers.
With Questyle's Super Source as its hub, the system has the ability to pair up to 10 lossless channels to set up a whole home audio system or a multichannel home theater.
The QP Master portable player, a new addition to the company's iOS/Android-compatible QP series of digital audio players, features improved cosmetics and performance, including higher power, a lower noise floor, the addition of a 4.4mm balanced output, and the ability to stream from a smartphone or tablet via its USB C port.
"The Questyle Wireless Eco System eliminates the problem of wires and amplification by running on its own FCC-approved closed 5-GHz frequency and converting the digital audio signal the right at the speakers instead of at the source," the company said in a press release. "This helps eliminate impedance mismatching, distortion, jitter and jutter caused by wires with varying materials, and eliminates the need for wires altogether, from source to speaker."
Four years in the making, the system is based on extensive R&D and customer feedback, according to Questyle.
For more information, visit questyle.com.