Qobuz Hi-Res Music Streaming Now Available on Sonos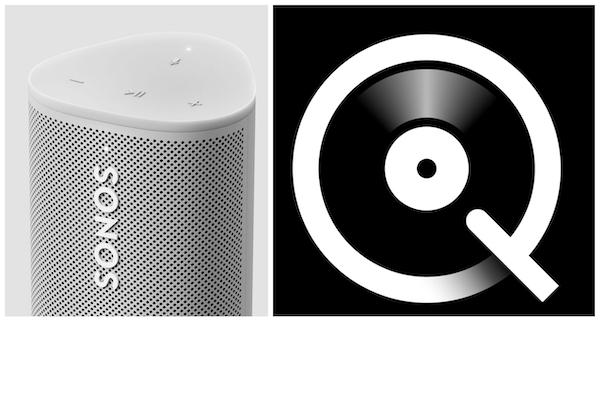 Music streaming service Qobuz has announced that its Hi-Res music library is now available for streaming on Sonos wireless multiroom speakers. This makes Qobuz the first music service to deliver 24-bit Hi-Res audio streaming on the Sonos platform.
Said Qobuz USA Managing Director Dan Mackta of the partnership, "Qobuz has always strived to make the highest quality audio accessible, as people become more interested in better sound. Now, on Sonos devices, we're making it easy for millions more people to experience the improvement Hi-Res audio can make."
Although Qobuz has been available on the Sonos platform since 2013, streaming options have so far been limited to 16-bit FLAC. According to the company's press release, Qobuz 24-bit streaming is now "compatible with most products on the Sonos S2 platform, which supports up to 48kHz/24-bit audio resolution."
In addition to the United States, Qobuz 24-bit Hi-Res streaming is now available on the Sonos platform in Austria, Belgium, France, Germany, Ireland, Italy, Luxembourg, Netherlands, Spain, Switzerland, and the United Kingdom. The service's Studio Premier plan is priced at 14.99/month, or $149.99/year.
Click here for more information on Qobuz.
Click here for more information on Sonos.