Podcast 66: Barb Gonzalez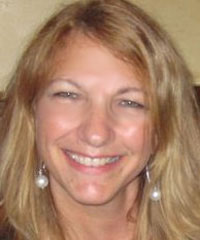 Barb Gonzalez, aka The Simple Tech Guru, updates her impression of Roku as well as other media-streaming devices and services such as Vudu, Google TV, Apple TV, and the Sony SMP-N100, which has the best picture quality of all, though not the widest selection of content. She also talks about how content providers present different user interfaces and content to different devices, and she explains a new service called Zediva, which streams the playback of actual, physical DVDs to get a jump on the release of streaming movies. Plus answers to chat room questions and more.
Run Time: 56:07
Click here to listen to this podcast.
Barb Gonzalez is a freelance writer who translates technology for the average consumer. She has written two books: "The Home Electronics Survival Guide" and "Home Theater Made Simple." Dubbed the Simple Tech Guru, her tips, step-by-step how-to's, and explanations simplify everything from iPhones to home theater and home networks. She is currently the expert contributing writer for about.com on the subject of network media players and networked home theaters.
Here's the YouTube video of this podcast:
WHERE TECHNOLOGY BECOMES ENTERTAINMENT