Philips Launches Chromecast-Enabled 4K TVs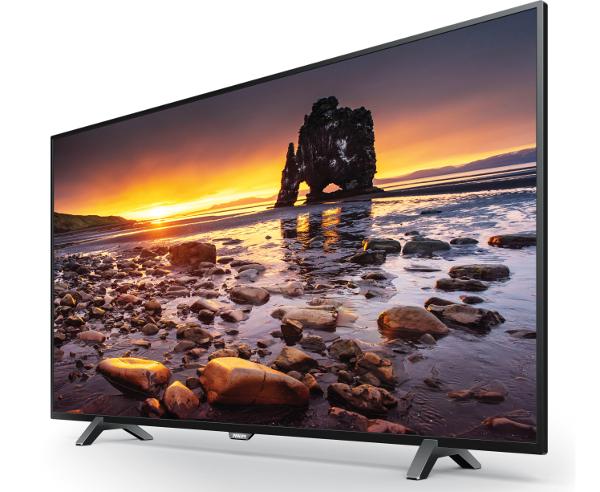 P&F USA, the exclusive licensee for Philips televisions in North America, has announced that the Philips 5000 series of Chromecast-enabled 4K/Ultra HD (UHD) TVs previewed at CES is now available in four screen sizes at prices ranging from $600 to $1,200.
In addition to "Chromecast built-in," the new models can be controlled with voice commands through a Google Home speaker and support high dynamic range (HDR) content, HDMI 2.0a with HDCP2.2 on all HDMI ports, and HEVC and VP9 decoding for compatibility with 4K/HDR content from any source, from Blu-ray and gaming consoles to Netflix and YouTube.
Chromecast built-in lets viewers stream content from more than 1,000 apps to the TV by tapping the Cast button within any Chromecast-enabled mobile app and use the phone as a remote control. The phone can be used for other tasks while content is streaming. A recently announced Chromecast feature that will display information on the TV in response to voice commands will be functional in early 2018, according to P&F USA.
5000 series models also feature 4K upscaling for HD content, an 802.11ac wireless LAN with MIMO antennas for "faster, more reliable connections," Absolute 3D virtual surround-sound processing, and Philips' 120 Perfect Motion Rate processing, which is said to reduce response time to produce faster picture transitions and reduce motion artifacts.
The series has four models: the 43-inch 43PFL5922 ($530), 50-inch 50PFL5922 ($600), 55-inch 55PFL5922 ($700), and 65 inch 65PFL5922 ($1,200).
New Jersey-based P&F USA is a subsidiary of Japan's Funai Electric Co.
For more information, visit usa.philips.com.