The Pause That Astonishes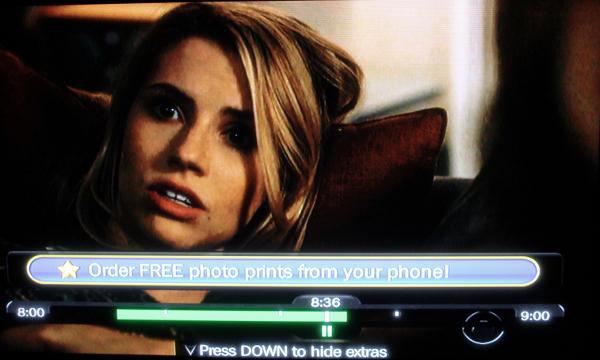 TiVo users have been aware for years that the company had found another revenue stream by selling banners that superimpose themselves on paused programs. Click the Select button on the TiVo remote and a previously downloaded commercial plays. But when is an ad superimposed on a paused show wildly inappropriate?
Take this Sunday's (Oct. 25) broadcast of Madam Secretary on CBS. The Secretary of State's daughter, Stephanie 'Stevie' McCord (the actress Wallis Currie-Wood, pictured), is selfie-photographed in the buff by the President's son with whom she's sharing the bed. She asks him to delete the photos, but he loses his phone. It's found by a disgruntled, former Secret Service agent who releases an embarrassing photo of the couple online with the suggestion of more to come.
That's when I paused my TiVo to walk the dog—only to be greeted by this screen overlay: "Order FREE photo prints from your phone!"
TiVo is rolling the dice when viewers hit Pause. The result here is product placement that's more context-specific than the advertiser likely ever intended (the advertiser being a photo-printing service with an app called PhotoAffections). Still, it was an amusing and ironic highlight of the show.
WHERE TECHNOLOGY BECOMES ENTERTAINMENT