Parasound Reprises Popular 5-Ch Amp, Boosts Power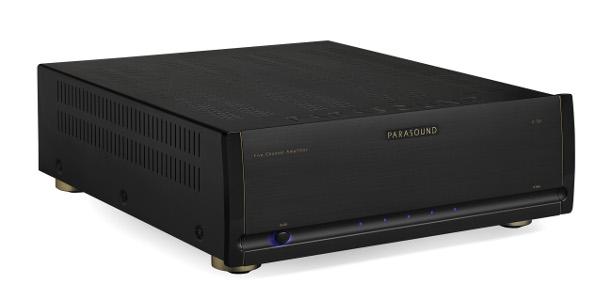 Parasound will unveil a revamped version of its popular five-channel A 52 amplifier next week in San Diego at CEDIA 2017.
Due out before the end of the year, the updated Halo A 52+ ($2,995) features the latest Halo styling, refined circuitry, and a significant boost in power output from 125 to 180 watts/channel into 8 ohms and 255 watts into 4 ohms, all channels driven. The new amp also has a larger custom-made toroid power transformer to support its higher power output.
As with its predecessor, the A 52+ is based on a high-bias Class A/AB and direct-coupled circuit topology designed by audio legend John Curl.
"The A 52 had a great run from 2003 to 2012," said Richard Schram, president and founder of Parasound. "A growing number of requests for a moderately priced high performance five-channel amplifier coming from customers and dealers made the A 52 ripe for reengineering and an increase in power."
Other highlights of the A 52+ include a separate power module for each channel, DC servos and relays to protect the amp and speakers, automatic turn-on, a 3U chassis with rear carry handles that is rack-mountable with optional adaptors, and 10 inputs — five unbalanced RCAs and five balanced XLRs.
The Parasound Halo A 52+ has a black anodized extruded front panel with new solid aluminum end-caps that are milled and hand-polished.