Paradigm Co-Founder Buys Paradigm, Anthem, and MartinLogan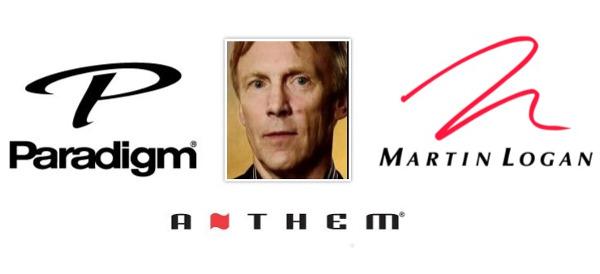 Scott Bagby, audio industry veteran and co-founder of the respected Canadian speaker brand Paradigm, has announced the purchase of Paradigm Electronics, Anthem Electronics, and MartinLogan Loudspeakers from Shoreview Industries, the Minneapolis-based private equity firm that acquired a controlling interest in Paradigm in 2005.
Under the deal, Scott Bagby retains 100% ownership of the brands and will continue as chairman and assume the role of CEO. John Bagby, who has been active in many areas in the business over the last several years, will assume the role of managing director.
Shortly after acquiring Paradigm in 2005, Shoreview and Scott Bagby formed SVI Holdings and acquired MartinLogan. Known for its electrostatic speakers, MartinLogan was founded by Gayle Martin Sanders and Ron Logan Sutherland in Lawrence, Kansas in 1979.
In 1998, Paradigm founders Jerry VanderMarel and Scott Bagby acquired Sonic Frontiers and its Anthem brand.
"This is an exciting time in the industry and we look forward to the opportunity to move into the future with all three brands," Bagby said. "We will continue to maintain and adhere to the core values of each brand as we strive for continuous innovation to deliver products with superior performance and value.
"We will operate with integrity and respect, building on the great relationships and strong friendships created over the years," he continued. "This is our commitment to the industry."
The company added in a press release "industry partners across all three brands can expect a renewed commitment on ease of doing business, focusing on enhanced training and support."