PAC Rolls Back Klipsch & Pioneer Elite Pricing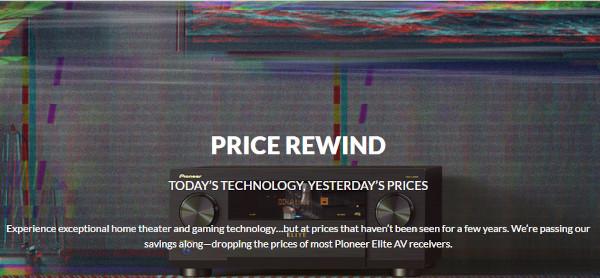 Is there anyone out there who is going to complain about being able to buy AV gear today at pre-COVID prices? I didn't think so — and that's what makes today's announcement from Premium Audio Company (PAC), the company behind Klipsch, Pioneer Elite, Onkyo, and a handful of other AV brands, so refreshing.
Starting today, the company is rolling back pricing on Klipsch Reference Premiere speakers and Pioneer Elite AV receivers to 2019 levels, which translates into discounts of up to 20%, according to PAC.
Buy why is PAC doing this?
The company says the move gets to the heart of its mission: "To connect people with their passion for entertainment. With supply chains and logistical pressures easing post-pandemic, PAC is committed to offer pre-COVID prices to our valued partners and consumers alike."
A cynic might say the move was done to stimulate sales at a time when the economy is anything but certain. Whatever it is, PAC has done something companies in any product category almost never do: drop prices. I'm still waiting for Starbucks to lower the price of its basic coffee offerings after a spate of increases over the last three or four years that has added almost a dollar to the price of the extra-large Venti size cup of coffee I occasionally drink. I'm not holding my breath.
Click here to peruse updated pricing on Klipsch speakers and here for Pioneer Elite.