Oppo Ventures into Wireless Speakers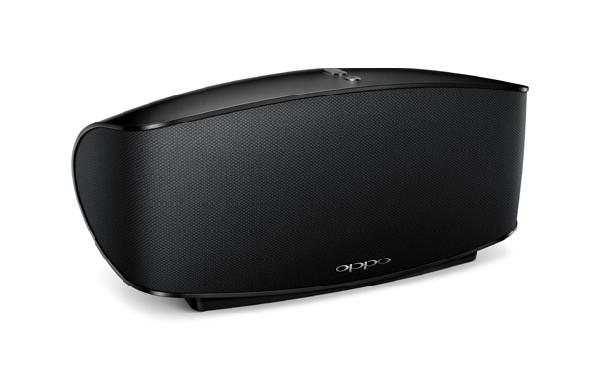 Oppo Digital, which built a reputation building award-winning high-performance Blu-ray players, is expanding yet again.
First it was headphones and headphone amp/DACs and now the company is venturing into speakers with the $299 Sonica, an app-controlled speaker that supports Bluetooth streaming and multiroom playback over Wi-Fi and AirPlay.
The speaker was designed and tuned by Igor Levitsky, designer of Oppo's PM-series planar magnetic headphones, including the PM-2, winner of a 2016 Sound & Vision Top Pick. Levitsky chose a 2.1 configuration with two 2.5-inch wide-band drivers, each driven by 10 watts, and a bass section with a 3.5-inch woofer and two 3-inch passive radiators powered by a bridged pair of 15-watt amplifiers.
Oppo says the drivers, amplifiers, and chassis have all been tuned for a "deep, pure, and engaging sound" that can be optimized with built-in presets for different room sizes, speaker locations, and listening preferences using the Sonica app, which provides access to the lossless music streaming service, Tidal. The speaker supports stereo pairing, multiroom playback controlled via the app, and has an auxiliary minijack input.
Sonica is designed to decode audio files up to 24-bit/192 kHz from mobile devices, USB drives, DLNA servers, and NAS drives and supports FLAC, WAV, and Apple Lossless file formats. The speaker has multiple built-in adaptive antennae to bolster 802.11ac Wi-Fi performance in the 2.4- and 5-GHz bands.
Sonica is available through the Oppo Store at oppodigital.com.
For more information on Sonica, visit oppodigital.com.
LATEST VIDEO