Now That's Television
CBS and ABC raise the bar for live HDTV.
High-definition television has certainly moved along in fits and starts since the first digital-TV stations came on air in 1997. There's been a steadily increasing flow of prime-time programming and movies, a tantalizing season of Monday Night Football, increasing amounts of sports coverage, and numerous PBS documentaries and nature programs. Along the way, there have also been some compelling programs, including the 2002 Winter Olympics, the Masters and U.S. Open tennis, the NCAA Final Four, and three Super Bowls. More than a few prime-time shows have grabbed us by the throat, including NYPD Blue, C.S.I., JAG, Alias, ER, and Law & Order.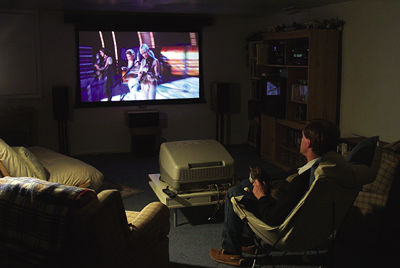 That's quite a digital buffet to put out, and HDTV viewers have filled up on all of this premium programming. Something was still missing, though: the pice de rsistance in the form of a terrestrial broadcast of a live, multi-camera shoot featuring non-sports content that originates in either the 1080i or 720p format and also features Dolby Digital 5.1 sound.
That changed this past February when CBS chose to carry the 45th Grammy Awards live in 1080i HDTV with a first-ever-for-CBS Dolby Digital 5.1 audio track. A month later, ABC produced the 75th Annual Academy Awards in 720p, also with Dolby Digital 5.1 sound. Both were ambitious, no-holds-barred productions that provided plenty of reasons to upgrade to a new HDTV. If you were equipped to watch either or both of these shows in HD, you were in for a treat. If not, read on. Perhaps you'll be inspired to have a front-row seat in 2004.
The Grammys
CBS's decision to carry the Grammys in HD wasn't that much of a surprise, considering how much live 1080i sports programming they've broadcast so far. What was a surprise was their decision to offer a Dolby Digital 5.1 sound mix, which is a pretty ambitious thing to attempt right out of the gate. Until now, CBS's audio feeds had pretty much been Pro Logic 2.0 or simple stereo mixes. In contrast, ABC provided 5.1 mixes for all of 1999's Monday Night Football games, and they've broadcast just about every one of their Saturday-night Big Picture HDTV movies and all of their prime-time filmed programs with 5.1 sound.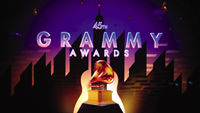 It's always good to bring a guide when you travel unfamiliar ground. With that in mind, CBS, Cossette Productions, and the National Academy of Recording Arts and Sciences (NARAS) named veteran sound designer Randy Ezratty, owner of Manhattan-based Effanel Music, to be the telecast's 5.1 sound designer/
mixer. Phil Ramone, chairman of NARAS's producers & engineers wing, and Hank Neuberger, advisory council member of the P&E wing, supervised the broadcast audio for the Recording Academy, while industry veteran Ed Greene handled the production audio mix.
Mixers John Harris and Jay Vicari created custom 5.1 mixes of the 15-plus live performances in Effanel's mobile recording studio using an AMS Neve Capricorn digital console. Ezratty combined these mixes, along with a 5.1 mix of the show's other elements, to create the Dolby-encoded output for the CBS/HD Network. In a separate control room, Greene mixed production audio on a Sony Oxford digital console.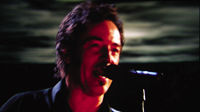 The crew set up hundreds of microphones for performances by Norah Jones, Coldplay, Bruce Springsteen & the E Street Band, Kid Rock and Sheryl Crow, Eminem, Nelly, and others. (The New York Philharmonic/Coldplay performance required 75 microphones!) Which was the most challenging performance to mix? "Technically, they are all complex simply because it is live, there is no rewind, and the live performance always differs from rehearsal," said Neuberger.
There are so many potential booby traps when you mix to 5.1 that even Dolby Digital 5.1 veterans like ABC have occasionally stumbled over speaker assignments, overall levels, and phasing problems. Miraculously, CBS pulled it off without a hitch, other than the expected glitch here and there and a few bleeps during Eminem's performance. "We discovered on the morning of the show that [the digital audio mix] was 80 milliseconds behind the picture," said Neuberger. "But the fault was corrected in plenty of time. And a lavaliere mike on Robin Williams went bad and hummed loudly throughout most of his segment. Other than that, it all worked flawlessly, allowing the mixers to focus on the creative challenges of balancing all of these musicians live in real time."
The HD video was spectacular. It was quite a production job that required 17 Sony HD cameras, multiple channels of still-store video, and a stack of Thomson Profile hard-disk video servers. This was a two-truck production; the standard-definition 4:3 version of the Grammys that most viewers saw originated from another All Mobile video truck.
How It Looked and Sounded
I watched the Grammys solo in my theater, displaying the HD signal from local CBS station KYW-DT on an 82-inch screen through my Sony VPH-D50HTU CRT projector. My now-antique Panasonic TU-DST51A set-top tuner, connected to a modified Channel Master suburban UHF yagi antenna in my attic, provided the video and digital audio feeds.
As a video guy, I don't spend as much time listening as I do watching, but it was obvious that my older, compact Polk speakers were going to be no match for the Grammy mix's dynamic range (and I do mean dynamic). So, after an e-mail to Bryan Stanton of JB Stanton Public Relations, five Snell Acoustics K.5 mk2 speakers showed up to take their place in my system.
LATEST VIDEO