News & Gear: Mid-February 2023
Super Bowl LVII: The Most-Streamed Bowl on Record
If you streamed the Super Bowl LVII, congratulations: You contributed to making the 57th annual sporting event the most-streamed Super Bowl on record with 7 million streams across the Fox and NFL apps that carried the game, an increase of 18% over last year's Super Bowl, according to Adobe Analytics.
Looking at the bigger picture, Super Bowl LVII was the second most-watched non-overtime Super Bowl ever and the second most-watched program in the history of Fox Sports with an average audience of 113 million, which includes viewers on the Fox and Spanish speaking Fox Deportes networks and apps. When you factor in viewers who watched only part of the game on Fox or Fox Deportes, viewership jumps to 182.6 million.
Rihanna's half-time show drew an average of almost 119 million viewers across all platforms, making it the most watched half-time performance since Katy Perry's performance in 2015 and the second most-watched Super Bowl half-time performance on record.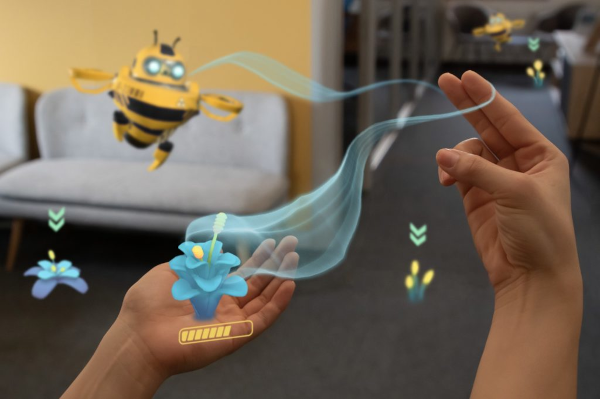 VividQ: Holographic Gaming Now a Reality
Thanks to a recent breakthrough in AR (augmented reality) optics, true holographic gaming is now a reality, according to VividQ, a U.K.-based specialist in holographic display technology for AR gaming, and Finland's Dispelix, a leading maker of waveguides for headsets.
The companies say they have produced a "waveguide combiner" for displaying AR images in headsets that accurately displays virtual 3D content, enabling an immersive AR experience in which a gamer can interact with virtual content "naturally and comfortably." Such natural interaction is described as a vast improvement over early augmented reality experiences through headsets from Magic Leap, Microsoft (HoloLens), and Vuzix, which produced 2D stereoscopic images at fixed focal distances.
According to a joint press release, "This often leads to eye fatigue and nausea for users and doesn't offer immersive three-dimensional experiences — for example, objects cannot be interacted with naturally at arm's length, and they are not placed exactly within the real world."
The next-generation waveguide and accompanying software are said to provide "a sufficient field of view and the ability to focus on 3D images at the full range of natural distances — anywhere from 10cm [about 4 inches] to optical infinity, simultaneously — in the same way they do naturally with physical objects."
"There has been significant investment and research into the technology that can create the types of AR experiences we've dreamt of, but they fall short because they can't live up to even basic user expectations," said VividQ CEO, Darran Milne. "In an industry that has already seen its fair share of hype, it can be easy to dismiss any new invention as yet more of the same, but a fundamental issue has always been the complexity of displaying 3D images placed in the real world with a decent field of view and with an eyebox that is large enough to accommodate a wide range of IPDs (interpupillary distances, or the space between the user's pupils), all encased within a lightweight lens.
"We've solved that problem, designed something that can be manufactured, tested and proven it, and established the manufacturing partnership necessary to mass produce them. It is a breakthrough because without 3D holography, you can't deliver AR. To put it simply, while others have been developing a 2D screen to wear on your face, we've developed the window through which you'll experience real and digital worlds in one place."
Antti Sunnari, CEO and co-founder of Dispelix, added: "Wearable AR devices have huge potential all around the world. For applications such as gaming and professional use, where the user needs to be immersed for long periods of time, it is vital that content is true 3D and placed within the user's environment. This also overcomes the issues of nausea and fatigue."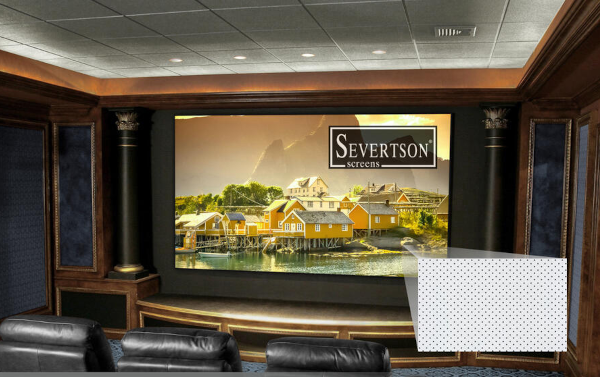 Severtson Adds Perforated Screens to Thin Bezel Series
Arizona-based Severtson Screens today announced the availability of an acoustically transparent version of the Broadway Thin Bezel Series of fixed screens it introduced last fall at CEDIA 2022.
Available in seven sizes from 100 to 165 inches (diagonal), the new models are the latest additions to the company's most affordable line of home theater screens with prices starting at $1,730 and topping out at $3,510. The screens feature white, perforated material that enables speakers to be placed behind the projected image and a sturdy extruded-aluminum frame with a 3/8-inch velvet-wrapped bezel — the thinnest Severtson offers.
Best suited for rooms with well controlled ambient light, the perforated screen material is made of smooth vinyl and has a rated gain of 1.1 with a 120 degree viewing angle. For settings with more ambient light where higher contrast is desired, Severtson offers a non-perforated 1.0-gain gray screen option.
For more information, visit severtsonscreens.myshopify.com.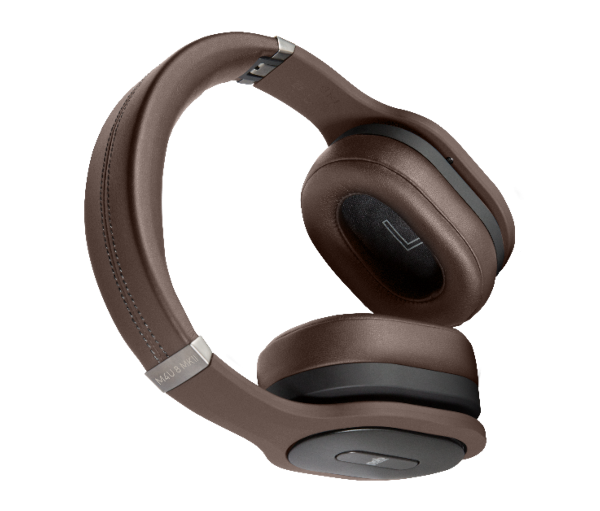 PSB Previews New Finish for Headphones
PSB is synonymous with great sounding speakers but the Canadian company has also been making headphones for more than a decade. The company, which celebrated its 50th anniversary in 2022, just announced that its M4U 8 MKII ($399) headphones will be available in a classy "expresso brown" finish this spring.
The latest iteration of PSB's original M4UA, the wireless M4U 8 MKII supports aptX HD-enabled Bluetooth and features active noise cancellation in addition to app-based Audiodo Personal Sound technology, which calibrates the headphones to the unique characteristics of the listener's hearing.
The closed-back headphones also incorporate the company's RoomFeel technology, which aims to improve detail and imaging, and boast gyro-suspended, soft-foam earpads and an adjustable lightweight headband to ensure comfort. Rated battery life is up to 25 hours with noise cancellation turned on.
For more information, visit psbspeakers.com.
New Mesanovic Studio Monitor Is WiSA-Certified
The Wireless Speaker & Audio Association (WiSA) has announced that Mesanovic's new controlled directivity CDM65 studio monitor has been certified for WiSA HT Interoperability, meaning it is able to receive wireless audio from any WiSA transmitter in home theater setups with up to 7.1 channels.
Designed with recording engineers and audiophiles in mind, the speaker is a three-way powered design featuring a 1-inch aluminum-dome tweeter, 5-inch aluminum woofer, and two 6.5-inch paper-Kevlar woofers in a cabinet 15 inches tall, 8 inches wide, and 14 inches deep.
Class-D amplifiers are rated to deliver 150 watts each to the tweeter and 5-inch woofer and 300 watts to the larger woofers, while onboard digital signal processing creates a cardioid pattern and uses the side-firing 6.5-inch woofers to direct energy toward the listener and away from the rear and side walls, reducing undesired room effects and the need for extensive room treatment. A companion app also provides room correction and EQ controls.
In addition to working seamlessly with any WiSA transmitter, the CDM65 wirelessly connects to the optional Platin Stereo Hub, which offers an assortment of inputs including USB, HDMI, optical digital, and analog RCA in addition to supporting AirPlay, Spotify Connect, and ChromeCast.
The CDM65 will sell for $5,298/pair when it ships in May. Mesanovic is currently accepting preorders on its website. For more information on the speaker, visit mesanovicmicrophones.com. For more on WiSA, visit wisatechnologies.com.