New Roku Netflix interface adds browsing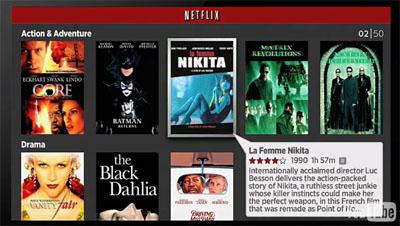 Roku is finally getting some Netflix features for which users have been clamoring ever since the set-top streaming box launched. The new update, announced on Youtube of all places, will add browsing, searching, and instant watch queue updating directly through the box. The entire interface will also be getting an update, with tweaked menus and browsing.
A specific date for the update hasn't yet been announced, only that it is "coming soon."
— Will Greenwald
[Source: CrunchGear]
LATEST VIDEO
WHERE TECHNOLOGY BECOMES ENTERTAINMENT