New miniDSP Streamers Boast Dirac Live Room Correction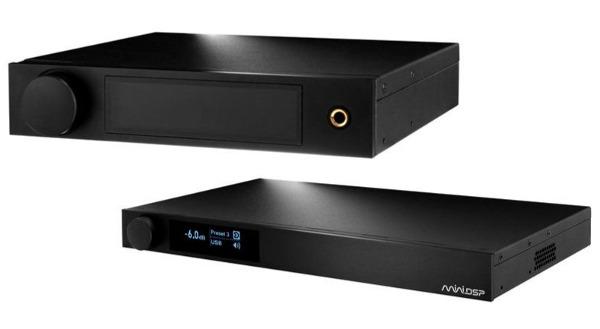 Hong Kong-based miniDSP has introduced a series of DSP-based network streamers that incorporate the speaker setup/room-correction technology
Dirac Live
.
The new Streaming High Definition (SHD) series comprises the SHD ($1,199) and SHD Studio ($899) DSP-based network streamers. Both models include the Dirac Live Calibration Tool that walks the user through the measurement process to ensure proper room correction and include miniDSP's popular UMIK-1 calibrated microphone with a tripod stand.
Dirac Live uses sophisticated algorithms to correct frequency and time errors around the entire listening area for "improved stereo imaging, greater clarity and realism, more accurate timbre, and a deeper, tighter and more accurate bass." The calibration tool also provides an interactive control graph that enables the user to tailor the target curve by setting limits on the frequency range of correction.
The SHD is an analog and digital device, while the SHD Studio is an all-digital processor offering the same functionality as the SHD but in a more compact footprint without the analog section. Both come preloaded with the open-source Volumio network streamer and incorporate a quad-core ARM processor, 32-bit floating-point 450-MHz Analog Devices SHARC DSP, and 32-bit audiophile digital-to-analog converters (DACs).
Beyond Dirac Live, both streamers also include a 10-band parametric EQ for each channel, crossovers up to 48 dB/octave, a compressor/limiter, and a 2 x 4 matrix mixer for more flexible system tuning such as integrating a subwoofer with a two-way active speaker.
The SHD has two analog and three digital inputs, a USB Audio port, balanced XLR and unbalanced RCA analog outputs, and digital outputs.
For more information, visit minidsp.com
Related: