New App Makes it Easy to 'Soundtrack' to Your Videos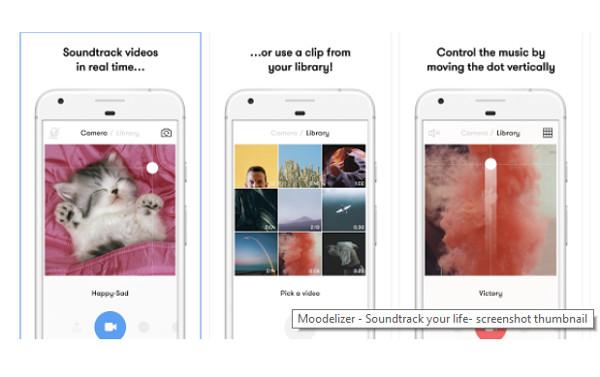 Moodelizer of Stockholm, Sweden has introduced a free app that makes it easy to add pizzazz to videos you shoot on the fly.
Available for iPhone and Android, the app lets you create a customized soundtrack from a library of music by simply moving your finger around the screen to adjust its speed, timing, and intensity. You can use the app while you're shooting or add customized soundtracks to existing videos.
"Moodelizer gives users the opportunity to mix music into video in real time, raising intensity and variation to personalize the experience, and to deliver sound-tracked video unlike any other app on the market," according to the company.
The app offers a number of "fun soundtracks" from 30 composers. Soundtracks include "Dubber," "Arcade" (think Star Wars), "Lover," "Metal," "Bride," "Champions," and many more. Once you select a soundtrack you use your finger to tailor it to your video before sharing it on social sites.
For more information, visit moodelizer.com.
Check out these videos to see the Moodelizer in action:
WHERE TECHNOLOGY BECOMES ENTERTAINMENT