NAD Reimagines a Classic Amp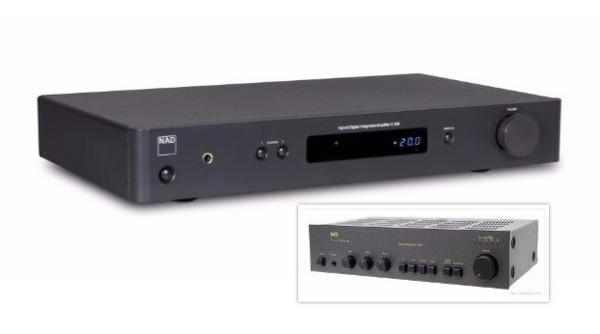 NAD today announced that it will ship an integrated amplifier in November that recalls one of the most famous amps in audio history: the NAD 3020, introduced in 1978.
The C 328 ($549) embraces NAD's longstanding "simple is better" philosophy with a thoroughly modern amplifier topology that trades a conventional "power-hungry" Class AB output stage for a customized version of the proven Hypex UcD Class D output stage.
Built to deliver linear performance over a wide bandwidth, the amp is rated at 2 x 50 watts into 4 or 8 ohms with 0.03% THD and an A-weighted signal-to-noise of 100 dB. Dynamic power is specified as 80 watts into 8 ohms, 150 watts into 4 ohms, and 210 watts in to 2 ohms.
In a break from its classic counterpart, the C 328 supports Bluetooth streaming but retains the phono input in addition to five other inputs: two RCA analog, one coaxial digital, and two optical digital. A subwoofer output and RS-232 connector are also provided along with a dedicated headphone amplifier, bass EQ, and an infrared remote control.
"Anyone who is familiar with NAD's proud history knows that an affordable high performance integrated amplifier is what launched the brand 45 years ago," said Greg Stidsen, director of technology and product planning. "With the C 328, the design goal was to produce the best sounding amplifier in its class, incorporate meaningful features while retaining the simplicity that NAD is famous for. This amp is all about performance for the money and we believe NAD fans, new and old, will be delighted with the result."
NAD is also announced the C 558 belt-drive turntable ($499), which comes fitted with an Ortofon OM10 phono cartridge, and the C 268 power amplifier ($799), a 2 x 80-watt Class D design NAD says is capable of delivering upwards of 200 watts continuously and more than 500 watts instantaneously. Both are expected to ship in October.
For more information, visit nadelectronics.com.