Music Is Magic in Soho Loft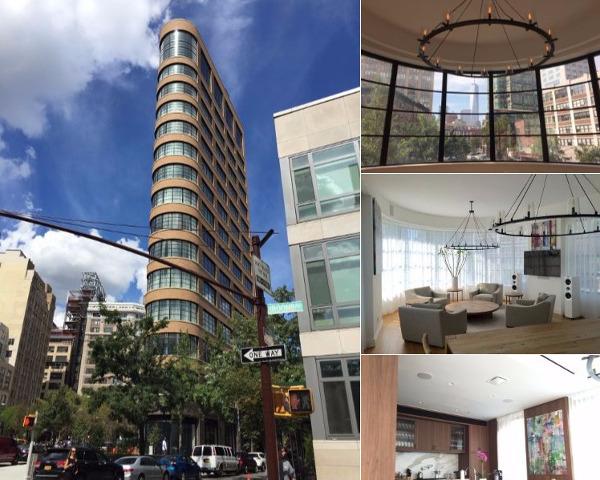 When a music aficionado moved into his newly renovated 2,500-square-foot home in New York City's trendy Soho neighborhood, he wanted crisp, clear sound and a way to easily control music and lighting throughout the house, so he hired a Manhattan-based audio/video design firm to make it happen.
With 15 years of experience in AV/home automation design and installation, the pros at Mattera Design knew exactly what to do. They would build an entertainment/lighting system around a powerful yet simple to use control system from RTI, a Minnesota-based company specializing in smart home control.
"Our client is a big music fan, and he wanted his new home to be centered around his love of listening," said Joe Mattera, owner of the installation firm. "He wasn't tech savvy, but he was very specific about what he wanted—a simple, straightforward control experience that wouldn't detract from enjoying his music."
For Mattera, choosing RTI was a no-brainer because he knew it would not only deliver what the homeowner was looking for in terms of operational simplicity but have enough power to preside over what would be a fairly complex network of audio and home automation gear, most of which would be hidden from view.
Mattera designed an elaborate seven-zone audio system to bring music to the every corner of the luxurious space—the living room, hallway, foyer, kitchen, master bedroom, master bathroom, and even the master closet. Sonance speakers were installed in the walls and ceilings throughout the house, each behind an inconspicuous grille painted to match the décor.
Walk into the living room with its spectacular view of the Freedom Tower and you find the centerpiece of Mattera's handiwork—a KEF home entertainment system comprised of R900 tower speakers, Ci3160RL-THX in-wall speakers for surround sound, a Ci200QSb-THX in-wall subwoofer, and a KASA500 power amplifier. A McIntosh MX122 AV processor and seven-channel MC8207 amp round out the setup.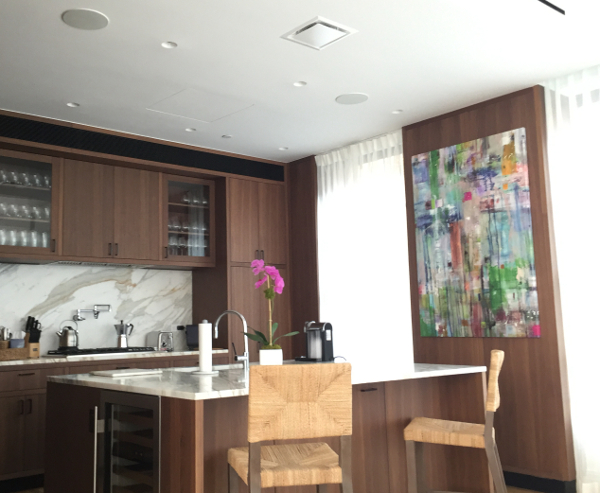 At the heart of the system is RTI's powerful XP-8s control processor and AD-8x audio distribution system, which provides control over each of the seven audio zones. A customized version of the RTiPanel app facilitates an intuitive multi-zone control experience from the homeowner's smartphone or tablet.
The AD-8x, which combines a 16-channel amplifier with a matrix-switching preamp, delivers 25 watts of power per audio channel and provides inputs for up to eight audio sources in any zone. Here, audio sources include a Sonos media player and an audio feed from the cable box so the homeowner/fervent soccer fan can listen to games anywhere in the house.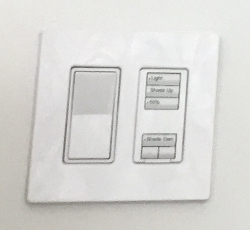 For lighting control, Mattera installed 10 Lutron Radio RA 2 dimmers, Somfy motorized shades, and a Lutron Radio RA2 repeater to extend RF control signals throughout the house. Five strategically placed Lutron RadioRA 2 keypads enable quick, simple control of the lights and shades so the homeowner can strike the right ambiance in any room.
RTI's XP-8s delivers the processing power needed to meet the control and automation demands of the audio/lighting network, enabling dynamic (RS-232, routable IR, Ethernet, or relay) control of all connected devices.
Using RTI Integration Designer software and the RTiPanel app, Mattera created custom control interfaces for two iPads, each of which is set up with user preferences. One is dedicated to the living room media system, the other to whole-house audio control. With a few simple touches of the screen, the homeowner can select a source and listen to whatever music he's in the mood for. Lighting and window shades are controlled by wall-mounted keypads to keep the iPads focused on music.
"This client was very detail-oriented, and with the efficiency and flexibility of the RTI system, we were able to deliver exactly the experience he was after—even surpass even his expectations," Mattera said. "In addition, while he wanted almost everything hidden to keep with the clean lines of the space, what you can see of the system, fit in perfectly with the modern aesthetics. Now he can sit in the living room with a glass of wine, stream his music, and hear incredible audio. The technology is there, but it's all focused on enabling that pure listening enjoyment with effortless control."