Multi-Media Server with Mega Memory
Bigger is always better, at least when it comes to hard drives - or so thinks
Interact-TV
. The Linux-based digital-entertainment-device and media-server maker is introducing the company's new T2 Media Server that boasts over 2.25 Terabytes of storage capability. The T2 is a Linux Media Center that includes 720p component video output, new MPEG2 video encoding, as well as DVD and recorded video upscaling to 720p.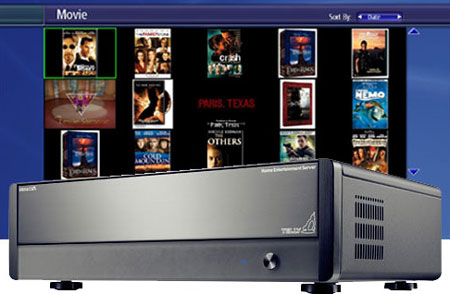 The T2 is designed with a standard stand-alone component-style chassis. It's a full-fledged media server that includes a subscription-free PVR and provides access to a stored media library with an integrated DVD server (with cover art navigation), an integrated audio server (with lossless audio encoding), and a photo library. Interact-TV says the huge amount of storage means the T2 can store up to 450 DVDs, hundreds of recorded TV programs (up to 2,000 hours), and thousands of music CDs (up to 40,000 hours of music), and more digital photos than you'll ever want - or be able - to see in one lifetime (up to three million, according to Interact-TV).
All this digital goodness will set you back $2,495.
LATEST VIDEO
WHERE TECHNOLOGY BECOMES ENTERTAINMENT