Microsoft, Sony Announce Gaming Deals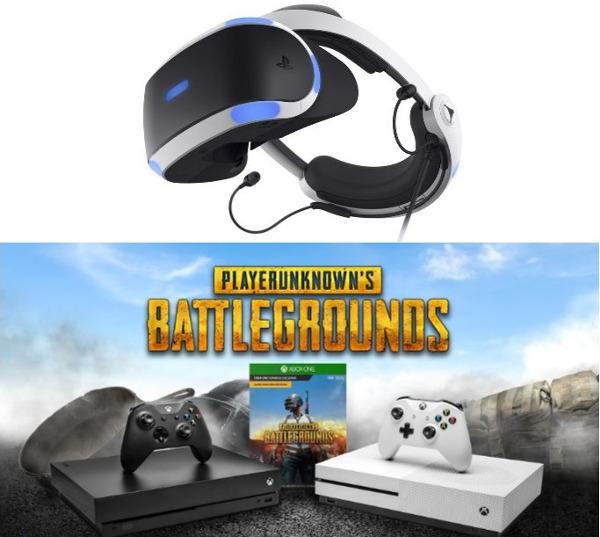 Gaming just got a little cheaper. At least for the next week or two...
Xbox has announced two deals for its Xbox One S and Xbox One X game consoles, which will be available at most major retailers for a limited time.
Deal one: Xbox One X consoles purchased between February 18 and February 24 will include a digital copy of one of the hottest game on the planet — PlayerUnknown's Battlegrounds, which has amassed more than 4 million players across the Xbox One family of devices.
Deal two: Between February 18 and March 3, Microsoft is offering a $50 discount on Xbox One S bundles, including the new Xbox One S PlayerUnknown's Battlegrounds Bundle launching on February 20.
Sony also announced that it will reduce the price of its PlayStation VR by $100 on purchases made between February 18 and March 3.
The company is also discounting several bundles, including the Gran Turismo Sport bundle, which includes a headset, a camera, and the racing game for $200. Price cuts will also be available on the Doom VFR and Skyrim VR bundles, bringing them down to $300 and $350, respectively.
WHERE TECHNOLOGY BECOMES ENTERTAINMENT