MHL Takes Your Smartphone to the Movies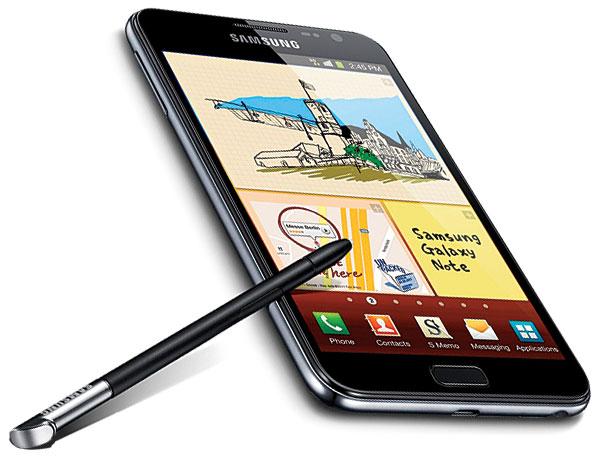 Ever wish you could connect your smartphone to the TV in your living room while you're lounging around so you could browse your apps on the big screen or watch that hilarious video you shot of your buddy impersonating Mitt Romney? Or maybe you're on the road and want to kick back and stream a movie or watch a couple of crazy YouTube videos on the TV in your hotel room (assuming you're not staying in a '60s-era motel complete with the vintage Philco set). Or just think how cool it would be if instead of lugging your laptop to the boardroom, you could jack into the projector and run a PowerPoint presentation from your phone. If nothing else, you'd certainly impress the boss.
These are the types of scenarios envisioned for the Mobile High-Definition Link, a digital connection standard developed by Samsung, Sony, Toshiba, Silicon Image, and Nokia under the umbrella of the MHL Consortium. The interface makes it possible to send 1080p video and digital surround sound from a smartphone to an HDTV using a skinny cable with a mini-USB connector on one end and an HDMI connector on the other. In addition to shuttling high-quality video and audio, the MHL protocol provides charging for the phone while it's connected to the TV, which means you can watch a two-hour movie without having to worry about killing the phone's battery; you can even text and talk while the movie is playing (although that would be rude). What's more, the MHL interface lets you control the phone using the TV's remote handset. Going a step further, it would be easy to transform an MHL smartphone into a full-blown workstation by pairing it with a Bluetooth keyboard and mouse (Samsung's Galaxy S II phone was used to demonstrate this concept at CES).
Haven't heard of MHL? Not surprising, since it's still relatively new and hasn't been widely promoted. The good news is, more than 50 million MHL-enabled products shipped last year, and the list of devices continues to grow. As of late February, about two-dozen MHL phones were on the market, along with some 30 HDTV models from Samsung, Toshiba, and LG. Two thirds of the current MHL phones are Android models, including Samsung's Epic 4G and Galaxy (S II, Note, and Nexus) and HTC's Sensation (XE, 4G) and Evo (3D and View 4G). Rounding out the list are four models from LG (Spectrum, Optimus LTE, Nitro HD, and Prada) and Lenovo's S2 phone.
Although the current focus is on building a base of MHL smartphones and HDTVs, the interface can be optimized for a variety of consumer electronics devices, including portable media players, digicams, still cameras, laptops, car entertainment systems, and other home, car, and office products. Recently announced MHL-enabled products that fall into the "other" category include Pioneer's AppRadio2 car head unit, Sharp's BD-AMS10U and BD-AMS20U Blu-ray players, Roku's Streaming Stick, and Onkyo's 2012 line of A/V receivers.
What if your smartphone is MHL-ready but your TV is not? You can still enjoy the benefits, but you'll have to spring for an MHL-to-HDMI adapter; Acell makes one that sells for $23 on Amazon. While not exactly an elegant solution—you have to plug the dongle into a wall outlet—it will work.