Master Replicas Resurrects HAL from '2001: A Space Odyssey'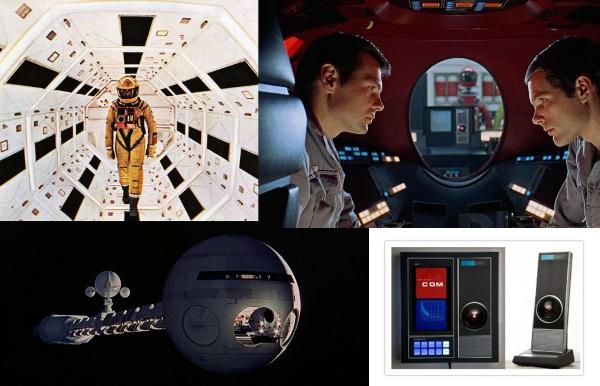 To commemorate the 50th anniversary of Stanley Kubrick's 1968 sci-fi classic
2001: A Space Odyssey
, Master Replicas Group (MRG) has created a special tribute to one of the central characters in a cinematic masterpiece that portrays the ultimate showdown between man and machine.
We're not talking about Dr. Dave Bowman or one of the other astronauts on the mysterious space mission. No, we're talking about HAL, the soft-spoken computer-turned-psychopath.
MRG has created a Warner Bros.-approved "beautiful prop replica" that doubles as a Bluetooth speaker. Actually, there are two versions of the resurrected HAL — the wall-mountable Command Console (left in photo) and the slender Bluetooth Speaker Edition that comes with a stand/power supply.
The company raised $650,475 on Indiegogo earlier this year to fund development of the speaker and console, far exceeding its original goal of $80,000. Prices are $499 and $999, respectively, and delivery is slated for January and March 2019.
Built to scale from the original studio blueprints, the HAL 9000 Bluetooth Speaker features a glass eye lens, brushed aluminum faceplate, extruded aluminum trim, and built-in magnets for mounting on a desk or wall. An LED in the eye lens provides a red glow that looks just like the prop seen in the film.
The HAL 9000 Command Console is actually an Alexa-enabled smart speaker/digital assistant that accepts voice commands and "responds with appropriate audio clips and video displays." The console is backlit with color-selectable bias lighting and features a removable HAL 9000 Bluetooth speaker and a bank of ten backlit control buttons for selecting graphics and controlling/interacting with HAL. MRG plans to make only 2001 consoles, each of which will be numbered and accompanied by a signed Limited Edition certificate.
For more information, visit Indiegogo.com and masterreplicasgroup.com.
In the clip below, director David Fincher talks about seeing 2001: A Space Odyssey in 1968 as part of a double feature with the Beatles' Yellow Submarine.