Mass Fidelity Introduces Audiophile-Grade Bluetooth Receiver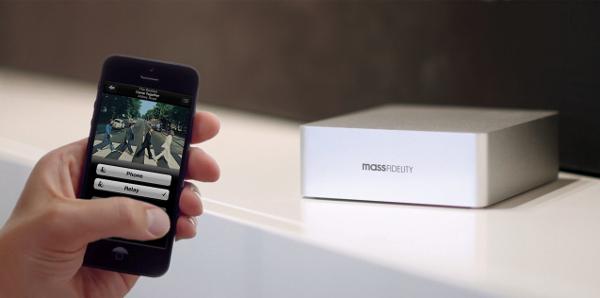 Inaugural Product Connects Handheld Devices to Any Audio System
Canadian high-tech startup Mass Fidelity has introduced its first product—the $199 Relay wireless hi-fi receiver.
The receiver streams music wirelessly from any Bluetooth-enabled device to any audio system and is said to deliver audiophile-grade performance thanks to proprietary topography and firmware and the use of premium components such as a Burr-Brown digital-to-audio converter.
It requires no routers, apps, or complicated set-up, according to the company—simply pair a Bluetooth-enabled smartphone or tablet to the receiver and hit play. In addition to playing files stored on the Bluetooth device, Relay can be used to stream music from online services such as Pandora and Spotify, Internet radio stations, and music libraries connected to a wireless home network.
"We at Mass Fidelity are music lovers who appreciate the freedom and choice afforded by smart devices and who also appreciate the involvement and emotion that only a high-fidelity audio system can reveal," said Mass Fidelity founder Ben Webster. "We were determined to find a way of having it all—convenience and fidelity. It is from this inspiration that the Relay was born."
Relay is available at select retailers and online at massfidelity.com.