LG unveils its first 3D LED HDTV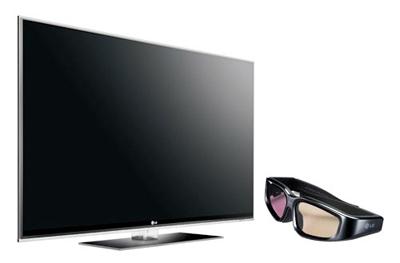 3D marches on, with a notable advance in LED display technology. LG has just announced the LX9500, a screen the company says is the world's first 3D-capable HDTV with a full-array LED backlight.
According to a press release on Korea's Newswire, the LX9500 measures just 2.3 centimeters deep, and the screen is framed by a bezel that's just 1.6 centimeters wide. Active shutter glasses to provide the 3D effect, and can function for up to 40 hours on a charge.
LG has only just announced the LX9500 in Korea, and has not revealed pricing or availability information for North America.
— Will Greenwald
LATEST VIDEO
WHERE TECHNOLOGY BECOMES ENTERTAINMENT