LG Taking Preorders for 4K OLED TV in Korea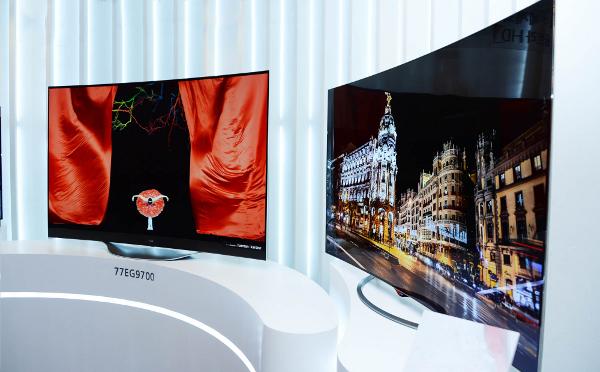 LG announced yesterday that it will begin taking preorders this week in Korea for the first OLED TV with 4K (3840 x 2160) resolution.
Two curved-panel models with 65- and 77-inch screens are slated for delivery in the U.S. sometime this year. A specific time frame was not offered but LG's U.S. arm said retail pricing will be announced in the coming weeks.
Featuring LG's Four-Color Pixel WRGB technology with 33 million sub-pixels and an "Ultra Surround" audio system designed by Harman Kardon, the wall-mountable TVs are built around the webOS platform, which is said to simplify connection, switching, and content searches via an intuitive user interface.
A press release with a Seoul dateline quoted Hyun-hwoi Ha, president and CEO of LG's Home Entertainment Company, as saying OLED TVs are expected to overtake LCD in sales "within a few years." Ha went on to say: "OLED's benefits are obvious. There's no deterioration in picture quality and issues such as image blurring, distortion and color leakage in curved LED units are simply non-existent on curved OLED TVs."
LATEST VIDEO
WHERE TECHNOLOGY BECOMES ENTERTAINMENT