LG to Preview Invisible Car Speaker at 2023 CES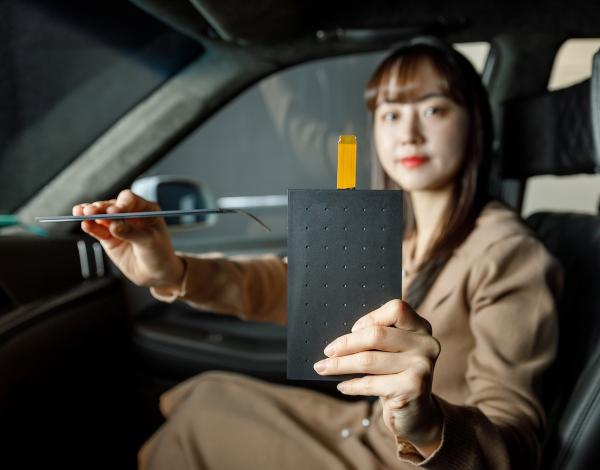 With CES 2023 now less than a month away, advance news is starting to trickle in. LG Display has announced that it will preview a new low-profile sound producing technology for cars it calls the Thin Actuator Sound Solution.
The system replaces conventional cone speakers, which use heavy magnets and tend to be bulky, with an extremely thin "film type exciter" that vibrates display panels and other materials in a car's interior to produce a "rich, 3D immersive sound experience."
Considerably smaller and lighter than a conventional speaker, each actuator is a shallow 6 x 3.5-inch panel that's less than a tenth of an inch thick and weighs only 1.4 ounces, making it easy to conceal in a car's dashboard, headliner, pillar, and headrests, while freeing up space normally occupied by speakers "without compromising sound quality."
The system was developed jointly with an unspecified global audio company and will be introduced during the first half of 2023. No word on which carmaker will be the first to implement the technology.
WHERE TECHNOLOGY BECOMES ENTERTAINMENT