Lenbrook Expands/Updates BluOS Streaming Platform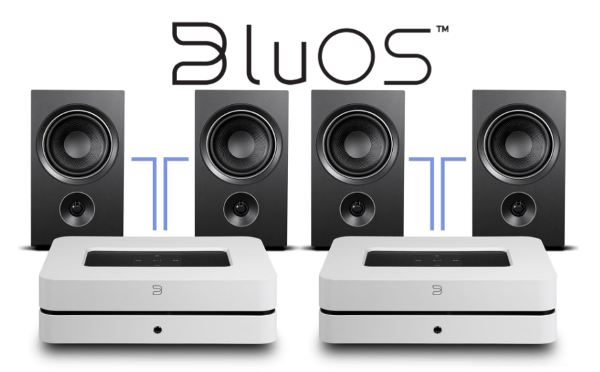 NAD parent company Lenbrook has announced a series of updates for its BluOS multiroom streaming platform, including expanded home theater integration options.
Owners of BluOS-equipped NAD and Bluesound components will be prompted to update to version 3.8, which enables:
• Support for Apple AirPlay 2 on NAD's M12 digital preamp and M32 integrated amplifier with the addition of a BluOS 2i card.
• The ability to rip MQA-CDs on Bluesound's Vault and Masters M50 products.
• Support for BluOS controller when multitasking on iOS devices.
• New front-panel display layouts for NAD's M10 streaming amplifier.
• Expanded infrared (IR) learning capabilities.
• The option to disable rooms on NAD's CI 580 network music player and Bluesound's B400S multi-zone music player for commercial spaces.
• The ability for businesses using Bluesound Professional gear to add new music streaming services and create custom channels.
The new software also makes it possible with the help of a new setup wizard to integrate Bluesound's Powernode streaming amplifier into a wireless home theater. For example, using the Powernode 2i (with HDMI) as the primary source connected to a TV and acting as front left and right channels, rear channels can now be added by using a pair of Pulse Flex speakers.
For more information, visit bluos.net.