Klipsch Renews Rock & Roll Hall Of Fame Partnership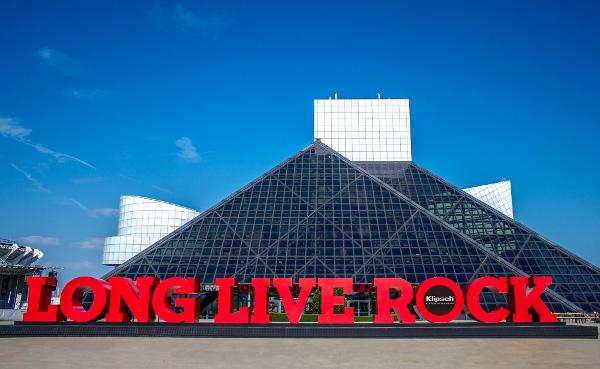 Klipsch has renewed its three-year partnership with the Rock & Roll Hall of Fame to "preserve and celebrate the live music experience."
In 2015, Klipsch became the first presenting sponsor of the Rock & Roll Hall of Fame Induction Ceremony, which honors the pinnacle of musical achievement and gives a voice to the stories of the people and events that have shaped rock and roll music.
"Our sole purpose at Klipsch is to reproduce the power, detail, and emotion of the live music experience," said Paul Jacobs, Klipsch president and CEO. "Together with the Rock Hall, we can ensure that music and its history are valued for generations to come."
"Our partnership with Klipsch over the last three years has truly raised the bar for our visitor experience," said Steve Dobo, director of sponsorship & promotions for the Rock & Roll Hall of Fame. "We look forward to collaborating with Klipsch for another three years to deliver memorable fan experiences both in and out of the Rock Hall."
Based in Cleveland, the Rock & Roll Hall of Fame celebrates and preserves the history of influential artists, producers, engineers, and other notable figures who have had a major influence on rock and roll music. The Rock Hall, which is undergoing a multi-year transformation that will include a redesigned outdoor plaza with interactive sound, features the largest installation of Klipsch professional and commercial loudspeakers and headphones in the world.
The 32nd annual Rock & Roll Hall of Fame Induction Ceremony was held April 7 at the Barclays Center in Brooklyn, New York and broadcast on HBO April 29. The Class of 2017 inductees are Joan Baez, Electric Light Orchestra, Journey, Pearl Jam, Tupac Shakur, and Yes. Producer Nile Rodgers received the Award for Musical Excellence. Watch David Letterman induct Pearl Jam:
The 33rd annual Rock & Roll Hall of Fame Induction Ceremony will take place April 14, 2018 at Cleveland's Public Auditorium.
The Klipsch Audio Stage at the Rock Hall will continue to host some of the "most buzzed about bands in the world in" addition to hundreds of performances each year.
The Rock Hall and Klipsch also recently introduced the Revolutions video series, which explores landmark albums. So far, the series has featured Sgt. Pepper's Lonely Hearts Club Band (The Beatles), Nevermind (Nirvana), Born in the U.S.A. (Bruce Springsteen), Ten (Pearl Jam), and Are Your Experienced (Jimi Hendrix), among others. Watch previews of past episodes here.