Klipsch Museum of Audio History Now Offering Memberships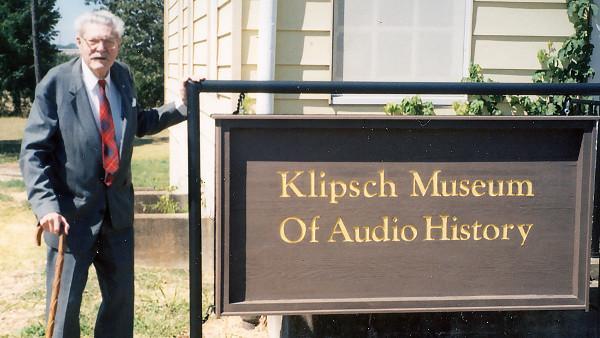 The Klipsch Heritage Museum Association (KHMA) today announced that it is now offering to the public memberships to the Klipsch Museum of Audio History in Hope, Arkansas.
The KHMA — which relies, in part, on membership funds to sustain its efforts — was founded in 2016 by Klipsch audio enthusiasts to help maintain the Klipsch Museum of Audio History and preserve the legacy and curate the archives of audio pioneer and company founder Paul W. Klipsch (PWK).
The museum has been a fixture in Hope since 1979 and includes the original Klipsch factory, its surrounding property, and the archives of PWK.
The association's goal is to expand the Museum's reach and impact through science-based educational programs, so future generations can learn from PWK's work.
Various levels of memberships are available. Basic memberships range from $20 to $50 and include branded items, a newsletter subscription, and entry into the Klipsch Museum of Audio History. Higher level memberships at $100 and $500 include these items plus additional branded items, event participation, and more.
For details on membership privileges by specific category or to sign up, visit klipschmuseum.org.
WHERE TECHNOLOGY BECOMES ENTERTAINMENT