Kickstarter Flops: 4 out of 5 Tech Campaigns Fail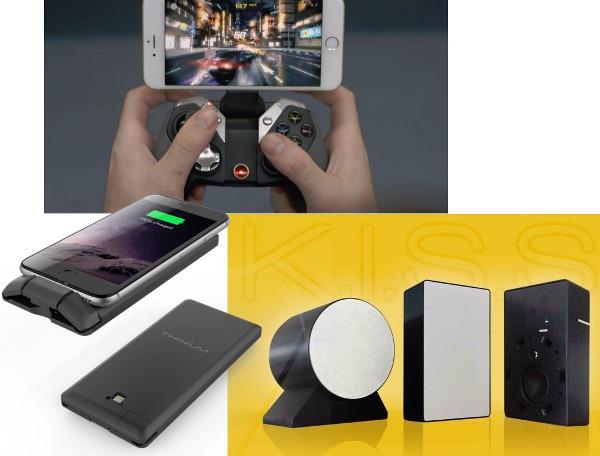 Kickstarter
has been a successful crowdfunding platform, raising almost
$2.9 billion
in project pledges since 2009.
But for every Kickstarter campaign that reaches its funding goal, two flop.
To be more specific, the success rate of fully funding a project across all categories is around 36 percent as of today. In technology, which is the third most popular category after games and design, the success rate is even lower—about one in five. Of the 27,360 technology campaigns that have launched to date only 5,388 (19.6 percent) hit their mark.
We get a steady flow of press releases promoting crowdfunding campaigns, mostly on Kickstarter and Indiegogo. Here are three recent tech campaigns that fell of short of their goal. Really short.
Last June, New York-based startup K.I.S.S. AV announced a Kickstarter campaign to fund "the lightest, most powerful home audio speakers ever made." The 2.1-channel AV X4 system comprised a mini subwoofer and a pair of wall-mountable speakers based on Sonic Vortex, a "patented design technology that can fill any room with 3D-style sound, from any audio source, with no special electronics or multi-channel audio content required." With only 21 backers pledging $4,066, the $125,000 campaign landed with an embarrassing thud.
In October, Los Angeles-based Thinium Technologies, maker of on-the-go charging products, announced a Kickstarter campaign to raise $100,000 to develop the "next version" of its Thinium ReCHARGE+ portable battery/wall charger, hailed as "the world's first patented retractable charging dock that folds flat when stored on a portable power bank." The campaign fell flat, attracting only 22 backers who pledged a total of $1,564.
In December, Hong Kong-based GameSir announced a Kickstarter campaign to fund development of the M2 Gamepad, the "first iOS game controller featuring big, rubber-coated textured handles for a comfortable grip when playing games for long periods." The idea: Snap your iPhone, iPad, or iPod into a holder on the controller and game away." The campaign attracted 112 backers but raised only $5,526 of the $50,000 goal.
How will the next tech-based Kickstarter funding campaign fare? Well, you know the odds…