JVC Unleashes Firmware 2.0 for D-ILA Projectors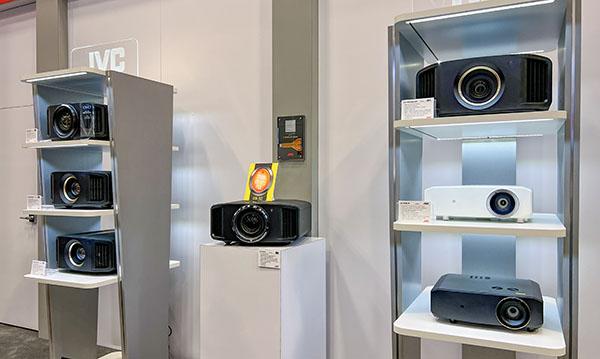 The wait is over for JVC projector owners eagerly anticipating the company's latest firmware, V2.0. The free update is available now and provides compatible existing projectors with new features, better performance, and increased convenience.
Once applied, owners will enjoy enhancements including superior frame-adaptive HDR with more options and settings, a new Laser Dynamic Control Mode for laser light source models, and a Filmmaker mode designed to preserve creative intent by optimizing settings for movies. The HDR Quantizer settings now include a new Auto mode (wide) which emphasizes brightness, in addition to the pre-existing Auto mode. Plus the 2.0 update adds new screen profiles to the Screen Adjustment function.
The just-released update is compatible with the following projectors: DLA-NZ9, DLA-NZ8, DLA-NZ7, DLA-NP5, DLA-RS4100, DLA-RS3100, DLA-RS2100, DLA-RS1100, DLA-N118, DLA-N98, DLA-N88, DLA-N80, DLA-N78, DLA-N77, and DLA-N70. JVC notes that its flagship DLA-25LTD already comes equipped with the 2.0 firmware.
Because JVC projectors don't directly connect to the Internet, the process of applying the update involves using a using a PC to download the firmware, extracting a ZIP file, and putting it on a USB drive (1GB or larger, FAT32 format) that's then used to apply the update via the USB service terminal.
Once the preceding steps are followed, running the update is as simple as going into the menu, selecting Function then Software Update, confirming you want to proceed, and having a bit of patience as it runs.
The update can be found at this link. JVC also released new calibration software that you can find here. And the new screen codes are located here.