JL Audio Adds 8" In-Wall Subwoofer to Fathom Line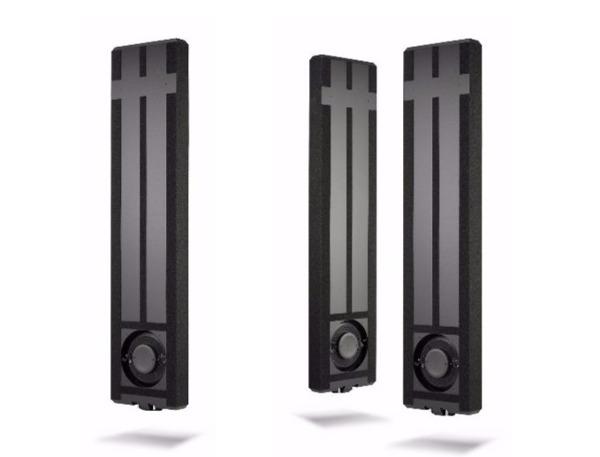 The subwoofer kings at JL Audio have expanded their Top Pick-designated
Fathom IWS line of in-wall subwoofer systems
with two models featuring 8-inch drivers.
The new single driver IWS-SYS-108 ($2,100) and dual-driver IWS-SYS-208 ($3,000) join the existing IWSv2-SYS-113 ($4,500) and IWSv2-SYS-213 ($7,500) models, featuring single and dual 13.5-inch drivers, respectively.
Built at JL's Miramar, Florida factory, both models are housed in a heavily-braced enclosure that fits between standard 16-inch on-center studs with a slot-style port located near the perimeter of the driver to "enhance efficiency and low-bass output." The enclosure is just over 5 feet tall, 14 inches wide but only 3.25 inches deep and vents through a 10 x 10-inch wall opening covered by a slightly larger paintable grille.
At the core of each system is a newly designed, long-excursion "thin-line" woofer designed and built by JL. Each system includes a rack-mountable DSP/amplifier rated to deliver 300 and 600 watts of short-term power, respectively, for the single- and dual-driver models. The amp is equipped with JL's 18-band Digital Automatic Room Optimization (D.A.R.O.) system and a "true" two-way crossover with high-pass outputs, all accessible via an easy-to-use, menu-driven interface and LCD display.
Amp connections include a signal-sensing or 12-volt trigger, line-level RCA inputs, high-pass RCA outputs, and high-level inputs, each of which can be configured for stereo or mono operation. Neutrik speakOn 2-pole subwoofer outputs are also included. Controls include a polarity switch, fixed-gain or variable level, low-frequency trim, and variable (phase) delay.
"Fathom IWS systems start with a premise that our customers should not need to lower their expectations for sound quality when selecting an in-wall subwoofer solution," said Andy Oxenhorn, president of JL Audio. "This model has a very small grille opening that will please customers looking for a visually unobtrusive solution, while still capable of delivering true JL Audio sub-bass performance."
For more information, visit jlaudio.com.

SPONSORED VIDEO