JBL Introduces Inexpensive Cinema Series Home Theater Speaker Systems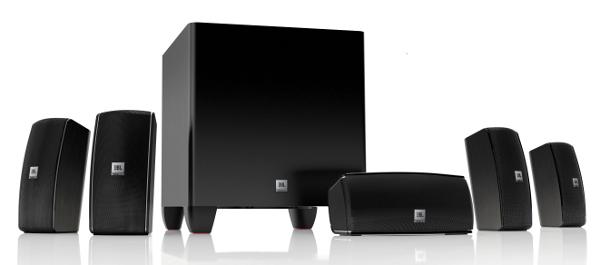 Harman International today announced two entry-level surround-sound speaker packages from JBL: the Cinema 610 and Cinema 510, which list for $400 and $300, respectively.
Designed for quick, plug-and-play connection to an AV receiver, both packages include four voice-matched satellite speakers, a center speaker that's voice matched to the satellites, and a compact bass-reflex subwoofer plus speaker cables and wall mount brackets for the satellites.
The subwoofer included with the Cinema 610 pairs an 8-inch woofer with a 100-watt power amp, while the Cinema 510 pairs a 6.5-inch woofer with a 60-watt amp; both models have volume and phase controls.
More information is available at jbl.com.
LATEST VIDEO
WHERE TECHNOLOGY BECOMES ENTERTAINMENT